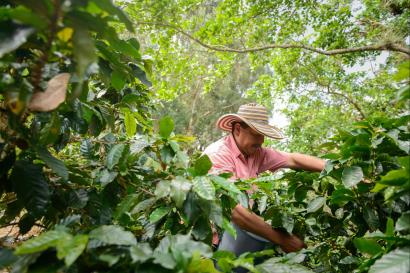 Entrepreneurs around the world are deploying disruptive business models and transformative technologies to solve the biggest challenges of our time. These startups have the potential to reach 3.3 billion climate-vulnerable people, 1.4 billion unbanked people, and 162 million small businesses with innovative climate-focused and digital finance products that could drive their resilience. However, they are often undercapitalized and don't have access to the resources they need for their ventures to survive and scale.
Mercy Corps Ventures invests in and catalyzes venture-led solutions to increase the resilience of underserved individuals and communities. Founded in 2015 as the impact investing arm of Mercy Corps, we've supported 43 early-stage ventures to scale and raised over $396.7 million in follow-on funding. Our portfolio is 50% female-founded and centers around solutions in adaptive agriculture and food systems, inclusive fintech, and climate smart technologies, so that those living in frontier markets can withstand disruption and plan for the future. Through capital and support, piloting new approaches, action-oriented insights, and rigorously managing impact, we catalyze the ecosystem toward smarter, more impactful investments.
In order to support underserved groups to join the global economy, we advance emerging decentralized finance (DeFi) solutions that accelerate global financial inclusion. We partner with companies to responsibly pilot the application of cryptocurrencies and blockchain tools to provide reliable and direct access to financial services for un/underbanked populations.
Mercy Corps Ventures will be launching Fund II, our Resilient Future Fund, to invest in and support approximately 30 early-stage startups in frontier markets with solutions that build resilience to the accelerating shocks caused by climate change.
---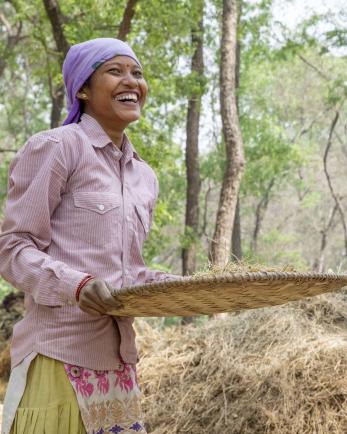 ---
Our portfolio
Explore our Annual Impact Report
Are you a startup looking for an investment?
---
Powered by Mercy Corps
Outside of Mercy Corps Ventures, we support entrepreneurs within Mercy Corps to develop and grow social enterprise-inspired models for impact.