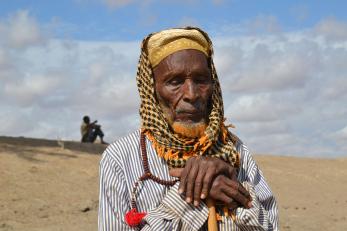 Most of the world can't afford insurance. It's a product for the rich.
In Africa, 90% of people have no safety net to catch them if they get sick or are in an accident. 100 million people fall into poverty every year as a result of having to make out-of-pocket payments to cover health expenses. Losing what little income they have to manage on a medical crisis often leaves them much worse off than they were before.
The microinsurance model is designed to address the needs of this large unserved market. Microinsurance in Africa has experienced drastic growth in recent years, but the market is still very much in its infancy, with a penetration rate of only 2.6%.
Transforming the way insurance works
Turaco is making insurance possible for the world's poorest.
At the forefront of innovative microinsurance solutions, Turaco is providing simple, quality life and accident insurance coverage for urban and rural populations living on less than $5 a day.
At an average price of $2 per policy, Turaco coverage is affordable and its customer-centric model makes the claims process easy. Turaco also offers on-demand health loans so customers can get care at its network of clinics or hospitals and pay it back over time.
Built to serve people at the base of the pyramid, Turaco distributes its insurance products in partnership with businesses, which package Turaco with their own products and services. The Turaco team customises its insurance products to address the specific customer profile of each of these business clients, like Fenix International, a new-generation energy company delivering solar power to the last mile.
Customer spotlights
In its first year, Turaco insured more than 40,000 customers, providing peace of mind and coverage in times of greatest need.
Feye B. was in a road accident and suffered significant injury to his leg, head, and arm. He was hospitalized and received excellent but expensive care. Feye received his claim of KSH 30,000 within days and was able to pay his full hospital bill. Because of Turaco, he received premium treatment, paid his medical bills, recovered quicker, and returned to work.
Mercy C. had complications resulting from the birth of her daughter. She was hospitalized for a week and is still seeking ongoing care. She submitted her paperwork, and her claim was paid on the same day. Turaco allowed Mercy to get the necessary medical treatment, which is ongoing, without worry that the treatment would push her family into poverty.
James was the sole earner in his family when he passed away unexpectedly. Turaco's life insurance benefits of KSH 50,000 provided Joe's family needed financial support as well as covered the KSH 20,000 in accumulated funeral related costs.
Building connections for greater impact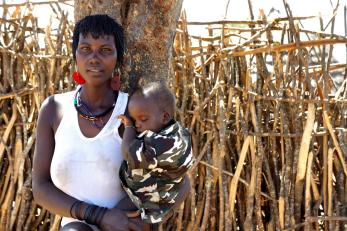 In most of the developing world, healthcare is paid for with cash and formal life insurance policies do not exist. Without insurance, millions living at the bottom of the pyramid are at risk of falling even deeper into poverty in the event of an unexpected health crisis or family emergency.
Driving financial inclusion is key to building resilience, especially to economic shocks.
By supporting the growth of innovative microinsurance models like Turaco, we can protect the most vulnerable from the financial costs of health emergencies, simultaneously ensuring access to the coverage and care we all need to lead healthy, secure and productive lives.
Our partnership reflects the universal need for more affordable insurance coverage, and we see great potential to support Turaco's expansion across our programs and networks — in sub-Saharan Africa and beyond.