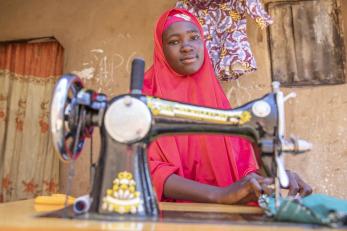 The handmade market is the second largest livelihood opportunity in low-income countries behind agriculture. 
Millions of highly skilled producers depend on their craft for income — most of them women. But producers face several challenges prohibiting their success: They lack access to the global market, and the tools and financing they need to scale production. They may also struggle to keep up with evolving consumer trends, and may not have the know-how to fulfill international purchase orders.
While there's an increasing consumer demand for ethically-sourced products, there's also a lack of transparency in the handmade supply chain, making it difficult to assure mindful buyers that goods are ethically produced.
With growing consumer demand, a huge workforce, and new and available technology all in play, it's a prime time for change and innovation within the handmade sector.
Linking skilled producers to global retailers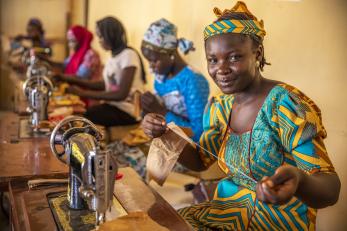 Powered by People is developing an online marketplace that connects organizations working with and supporting producers (cooperatives, NGOs, social enterprises and businesses) with global retailers.
The platform will allow buyers the opportunity to source and purchase products from a range of producers and geographies, while ensuring their ethical origins. The increased transparency will also influence improvements in responsible production practices, including better working conditions and improved environmental practices, while offering opportunities for storytelling around how handmade products are produced.
Artisan producers, in turn, will gain access to new international buyers, the inventory financing needed to scale production to meet growing demand, and mobile optimization tools to assist in the process. Business intelligence and data analytics from the PBP platform can also help producers keep up with the latest consumer tastes and trends.
PBP expects to engage a range of producers across different trades and with varying levels of skill. Most of these producers are female, and come from relatively marginalized communities.
Building connections for greater impact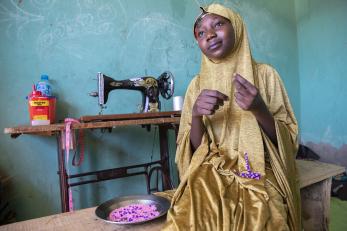 We believe in harnessing the power of the global economy to provide better opportunities for the world's poor and vulnerable. Powered by People is our first investment in an ethical sourcing platform that provides financing to artisan producers in the low-income communities where we operate.
As the second largest employer after agriculture, the sector represents a huge opportunity for the vulnerable and displaced communities we serve, particularly women and youth. Through the PBP solution, we see the promise of leveraging the power of technology to increase income for independent producers and create jobs for those who need them most.
The application of technology to provide financing and ensure ethical sourcing of products has great potential to influence and further our work across many sectors and all geographies — in Africa, the Middle East, and around the world.