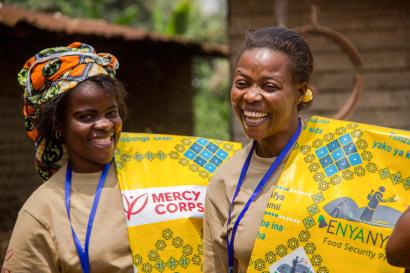 Double your impact by asking your employer to match your gift.
If you work for, or are retired from, one of the many companies with a matching gift plan, your contribution to Mercy Corps can have twice the impact. Your employer will match your gift dollar for dollar, some companies even double or triple the amount of your gift — at no cost to you.
Enter your employer's name below to see if they are in our database of companies that match gifts to Mercy Corps.
If your company is listed, follow the instructions given to start the matching gift process. If your company is not included, reach out to your HR representative to ask if they will match your gift to Mercy Corps.
If you have questions, please call 800-292-3355 ext. 5001 or email giftmatch@mercycorps.org