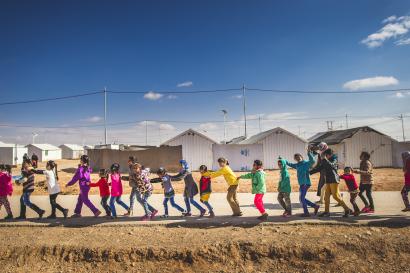 Mercy Corps offers a wide range of ways to involve your employees in your company's philanthropic efforts. Not only does employee engagement increase your company's philanthropic footprint, it also increases productivity and employee satisfaction, while also contributing to employee retention and recruitment.
Mercy Corps' breadth of focus areas allow us to connect with your employees, no matter their personal interests and passions. From supporting women and girls to climate change to responding in the wake of disaster, Mercy Corps is there and we can bring your employees along in creating a brighter future for all.
Workplace giving and corporate matching gifts
Workplace giving allows companies a way to meet philanthropy goals while providing a meaningful opportunity for employees to give. We can help you set up unique workplace fundraising campaigns or year-round, ongoing opportunities for employees to give. 
Whether you have your own vendor, or need us to support you with an online fundraising platform, Mercy Corps can find a solution for your needs: 
Working with your vendor: Mercy Corps can work with your workplace giving and payroll deduction vendor to give employees the opportunity to give through your platforms. We are a member of the following organizations: ammado, Benevity, GlobalGiving, Global Impact, Truist, United Way, UniversalGiving and YourCause. Let us know if there's another vendor your company is using that we should be aware of.
Fundraising at work: Our online fundraising platform makes it easy to launch a fundraising campaign and customize your fundraising page. From featured stories to photos to personalized URLs, the platform can be carefully designed to reflect corporate branding and demonstrate your support of Mercy Corps to a wide audience.
Virtual engagements
We offer a menu of virtual employee engagements  to fit your company's philanthropic efforts and goals. Designed as fun and informative experiences, our virtual engagements will bring you closer to Mercy Corps' global team, programs and mission. All of our offerings are 100% virtual and can be tailored for groups of participants as needed. 
Digital storytelling
We work with our partners to make the impact of their partnership come alive for employees. We provide impact stories, compelling photographs, infographics and other assets to help inspire and motivate employees and other internal stakeholders.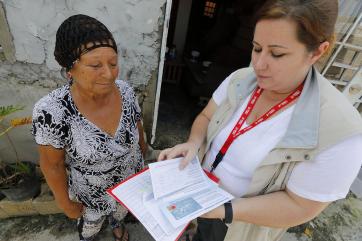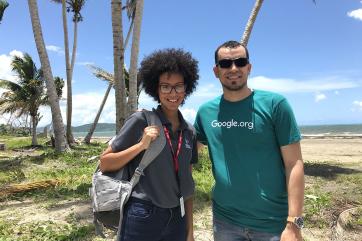 Experiential workshops
Mercy Corps' experienced facilitators can run in-person workshops at your headquarters to help employees look deeper at the challenges our partnership is solving.
Workshops such as Displaced, a refugee experience, and When Disaster Strikes, an emergency response experience, will engage employees in experiential, hands-on activities, small group work and lively discussions to help participants gain insight into complex topics and spark ideas about how to make positive change.
Our experimental workshop facilitations are currently on hold due to the COVID-19 pandemic. We hope you keep them in mind for the future when we can safely return to offices.
Skills based volunteering through MicroMentor
MicroMentor, Mercy Corps' online mentoring platform, connects business professionals with entrepreneurs across 92 countries and all 50 U.S. states, establishing business mentoring relationships and helping entrepreneurs realize their dreams.
Mentoring is an effective tool for professional development, giving employees at your company an opportunity to step outside their day-to-day perspective and take on new, creative challenges. It also provides employees with an opportunity to pay their specific expertise forward to entrepreneurs and nonprofits in need of guidance through longer-term skills-based engagement.
Pro bono skilled volunteering
For our Signature Partnerships, Mercy Corps seeks opportunities to match employee's skills to our operational and programmatic needs for greater impact.
We've worked with Google employees to help us understand how refugees were accessing information digitally; with Microsoft to provide cybersecurity support to our Syria crisis response team; with Xylem employees to design significant water infrastructure projects for refugee camps in Jordan, and many more. While these opportunities tend to engage a more limited number of employees, the impact is among the most significant and becomes an important aspect of the partnership story.
Interested in exploring a partnership?