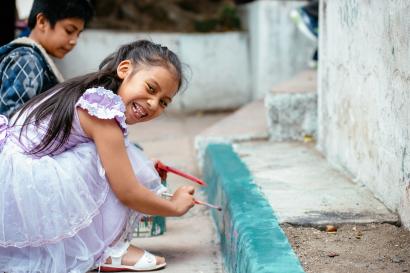 Since 2001, our work in Guatemala has focused on improving security, alleviating poverty, and improving health and economic opportunities for the country's most vulnerable communities. In 2019, our services reached more than 333,500 Guatemalan people.
 
The context
Guatemala has the second highest level of poverty in the Americas. About 54 percent of the general population lives in poverty, compared to 80 percent of the rural population, where the majority of the indigenous population lives. Fertile land — the most important means of production in this agricultural economy — is concentrated in the hands of a few.
Chronic insecurity and high crime rates in the country, especially in urban areas in and around Guatemala City, further limit economic potential. Guatemala also struggles with government corruption, crippled infrastructure and high rates of malnutrition.
In recent years, climate change, economic hardship and violence have forced hundreds of thousands of families to flee the country in search of a better future.
Our impact
Since 2001, we have been working in Guatemala to prevent violence, resolve conflict, and improve health and economic opportunities for vulnerable urban and rural communities, with particular attention to the needs and aspirations of youth. We build programs that promote democracy, prosperity and security, so families can build a brighter future at home and no longer feel forced to flee. We have three primary focus areas:
As Guatemala faces the COVID‑19 pandemic, we are adapting our programs so support can continue with appropriate social distancing. We are also developing further programming to connect communities with a wide range of services, including access to reliable information, hygiene kits, protective gear, and other essential items to prevent the spread of the virus.
Conflict and governance
Guatemala is one of the most violent countries in the world. We recently implemented an urban violence prevention program across six municipalities and 115 urban communities with some of the country's highest homicide rates. Our activities engaged nearly 70,000 people in building more resilient, safer and secure communities in and around Guatemala City.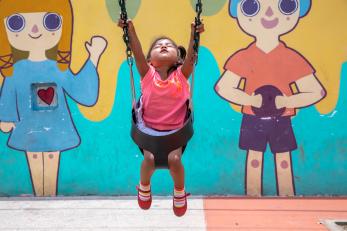 To promote cohesion and help people reclaim their communities, we supported various civic and infrastructure projects, such as the installation of street lights and the creation or restoration of improved public spaces like playgrounds and community centers. In schools, we pioneered education initiatives to reduce crime and violence, and have supported the creation of student governments. We also worked with local organizations that provide care and legal support to victims of violence.
We're continuing to work to improve economic growth, social development and political participation for women, youth and indigenous communities in the Western Highlands, in some of Guatemala's most marginalized communities.
Agriculture and food security
In rural Guatemala, we help small farmers diversify and trace their crops to improve quality and increase their income.
In the Western Highlands, we're connecting young people with the resources, support and tools they need to pursue new opportunities in agriculture. We form savings groups and provide small loans to help youth purchase supplies and products for crops, and create demo plots to train youth on more sustainable and efficient agricultural techniques (like efficient irrigation and soil preparation). We also teach them how to produce videos to share best practices with others.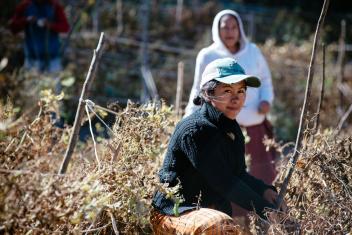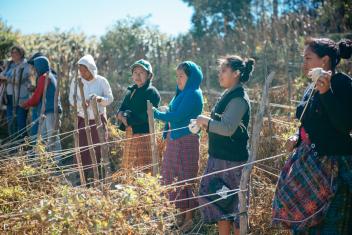 Health
We provide health, nutrition, and hygiene education to improve maternal and child health. We educate adolescent girls on their health, including their sexual and reproductive health rights, and help them access information and services available within their communities. We also focus on preventing gender-based violence, and provide women and girls with information on psychosocial, legal, and medical support.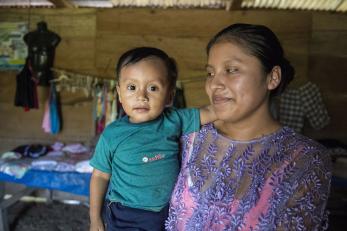 Join us in building a more equitable world.
Use your voice and urge Congress to take action.