The Voucher and Fair Implementation Guide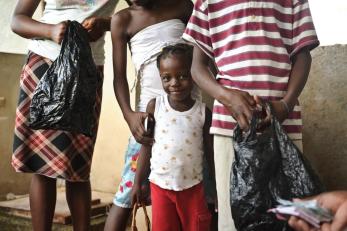 September 02, 2015
Vouchers are a type of cash transfer programming (CTP). Typically, they are used when an agency has concerns regarding the distribution of cash (i.e., security, diversion, corruption, liquidity, etc.); in areas which lack functioning formal or informal financial institutions; or when an agency has reasons to restrict or direct program participants' purchase of goods or services (i.e., to ensure a nutritionally-balanced diet).

Fairs may be used within a voucher program to provide a common location to exchange vouchers.

Mercy Corps' Voucher and Fair Implementation Guide (also available in Français and العربية) provides clear, step-by-step guidelines for teams implementing cash, restricted cash, or commodity voucher programs. Written for an internal audience, the Guide may also be useful for peer agencies.