Scaling Pathways: Insights from the field on unlocking impact at scale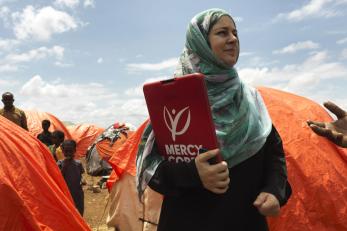 May 19, 2017
What does it take to scale social impact? As we seek to create solutions to widespread, seemingly intractable problems, such as poverty and climate change, answering this question is as urgent as ever.
To inform the actions of social entrepreneurs and the strategies of funders who support them, the Innovation Investment Alliance, a funding and learning partnership between the Skoll Foundation and USAID's Global Development Lab, with support from Mercy Corps, and CASE at Duke University created Scaling Pathways.
The Scaling Pathways series explores the strategies that leading social enterprises have taken to scale their social impact and answers questions like — What were their scaling tactics? What were their biggest surprises and pivots? What have we learned from their successes — and failures — along the way?
The series includes:
Pivoting to Impact, a piece that distills critical lessons learned that cut across geographies and sectors and provides information vital to enterprises and funders trying to unlock impact at scale.
In-depth case studies that tell the stories of three IIA-funded organizations and dive deep into their scaling strategies, pivots, successes and failures.
Download the cases:
Pivoting to Impact: Navigating the Road to Scale ▸
Evidence Action: Dispensers for Safe Water ▸
Imazon: Using Data and Partnerships to Save the Amazon ▸
VisionSpring: Business Model Iteration in Pursuit of Vision for All ▸