On International Women's Day—and every day—women lead
Five stories of women who are creating positive change in an uncertain world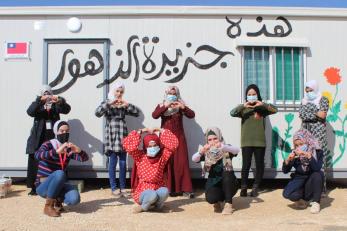 February 23, 2022
The last year has been tough for women across the globe. The COVID‑19 pandemic has exacerbated inequities. Conflict and climate emergencies are on the rise. Women and girls have less access to basic resources, threatening their independence and their earning potential.
International Women's Day provides a moment to reflect on the challenges that women face, and to be inspired by the women heroes—including Mercy Corps team members, partners, and program participants—who are adapting, innovating, and improving their communities. With creativity and courage, women are forging the inclusive leadership we need now more than ever.
Here are five of our favorite stories from the past year about women leaders who are challenging the status quo and creating a better, safer world. 
Women on the frontlines of COVID‑19 awareness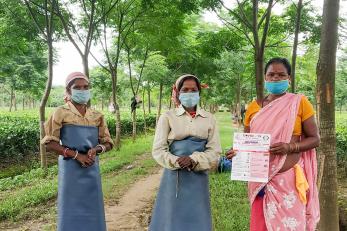 In remote northeastern India, living amongst the teeming fields of tea bushes, Jayanti Malik Mura faced a daunting task: how could she help keep her community safe from the spread of COVID‑19? As a community health worker at Borbam Tea Estate in Amgoorie, Assam, Jayanti had the unprecedented responsibility of bringing awareness about a global pandemic to her own neighbors and townspeople. Read Jayanti's story  ▸
Scaling West Africa's first female-founded crypto investments platform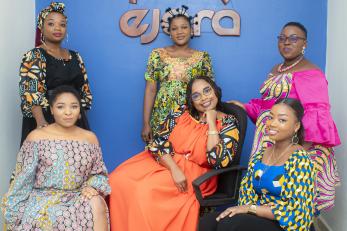 It's rare to find a tech entrepreneur with a bold, energizing vision who is, at the same time, deeply focused on technical execution. The Mercy Corps Ventures team was lucky to find Ejara, a business founded by Cameroonian entrepreneur, Nelly Chatue Diop (bottom center in the photo). We support this innovative tool which allows people to invest and save in common cryptocurrencies, stablecoins, and tokenized assets. Learn why we invested in Ejara and Chatue Diop ▸
"We can do it by ourselves": Women lead efforts to reduce flood risk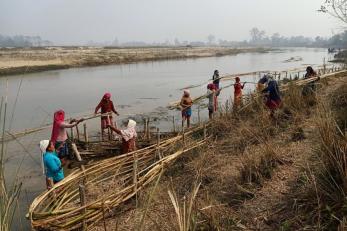 As monsoon season approached, an uncommon sight was found along the Banahara River: a group of women hauling long stalks of bamboo, building a barrier to protect their land. In a village in rural Nepal, when COVID‑19 exacerbated economic hardship, the men had to travel to earn money, leaving the women to prepare for the upcoming rains. Read how and why they took the lead, in their own words ▸
The woman who gave me hope in the midst of COVID‑19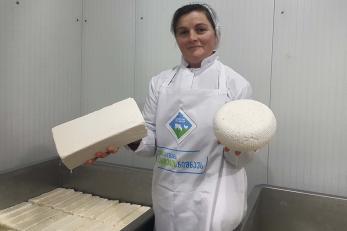 Georgia's dairy industry is critical to its economy. It's also one of the few sectors with women at the center. Mercy Corps team member Nona Samkharadze shares Zeinab's journey as a cheesemaker and cheerleader for business owners. Read Nona's story ▸
Three ways our teams are challenging gender norms around the world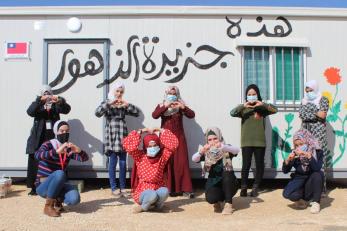 Join us in building a more equitable world.