Group chats, TV, and the radio: How students learned in lockdown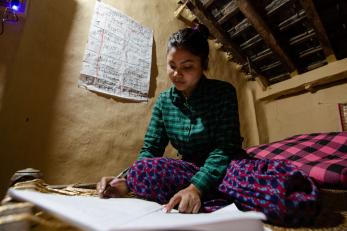 September 13, 2021
When schools shut down last year in order to prevent the spread of COVID‑19, families in wealthier countries scrambled to connect students to online lessons and adjust to Zoom classrooms. But in places without access to laptops and Wi-Fi at home, we had to get creative. While radios and cell phones are sometimes considered distractions from studying, they became a valuable resource when students began distance learning.
In Nigeria, I was part of a Mercy Corps program that helped girls to both stay in school and return to school. In communities where girls are less likely to receive access to schooling in the first place, it was crucial for us to find alternative methods of continuing their education. When the lockdowns began, we collaborated with the government to reach out-of-school learners through a "Literacy by Radio" program. Students received workbooks to follow along with English, math, and life skill lessons on the radio. Cell phones and WhatsApp groups helped students stay connected with one another and share lesson notes as well as COVID‑19 information, bringing awareness about the pandemic to their families and communities.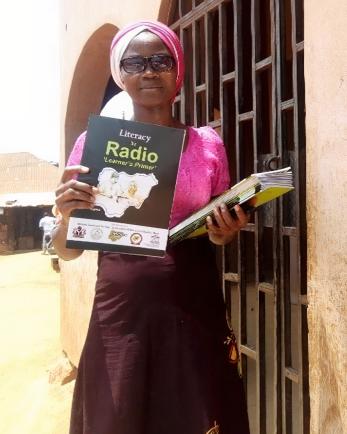 At the same time, my colleagues in Jordan were helping the more than 6,000 Syrian adolescent girls in Za'atari Camp, the largest refugee camp in the region and home to nearly 77,000 people, including students who lost their educational and social support due the pandemic. For many girls, school was not only a means to more future opportunities but it was also the center of their social lives—a place where they could find a semblance of normalcy since fleeing Syria. While the national government broadcasted lessons on television, we continued to work together with peer education groups on WhatsApp. The mobile phone group chats provided psychosocial support and reproductive health information at a time of isolation.
In remote areas of the world where Mercy Corps works, like the Kailali district in Nepal, students and their families didn't have access to televisions or cell phone service. Instead, they relied on radios, which are common in rural households. Our team in Nepal coordinated with local governments to record hours of lessons with teachers on core subjects that were broadcasted on FM stations to more than 500,000 listeners. The lessons were an invaluable resource for tenth-graders in particular, who were anxious to carry on with their schooling because of their upcoming graduation exams. The radio classes helped students to not fall behind and to retain what they had learned during the school year.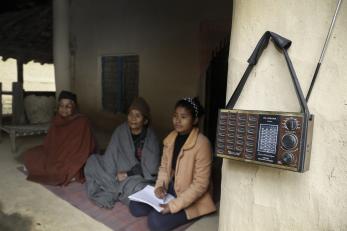 The pandemic and its lockdowns have affected every part of our lives. For the students we support, many of whom have experienced precarious access to education, it's especially important for us to offer opportunities for them to maintain their learning outside of the classroom. As families and students return to school this autumn, our programs are up to the task of practicing COVID‑19 prevention while also providing educational support, from the most remote villages to refugee camps, because all students deserve to continue to learn.
Join us in building a more equitable world.