Suyo: Helping families secure property rights in Colombia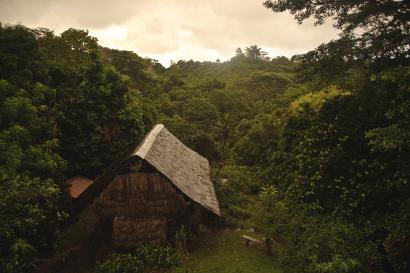 Everyone deserves a place to call home. Unfortunately, in 140 countries, millions of low-income people lack formal titles to their land. In Colombia, specifically, nearly 60 percent of people live in a state of land insecurity — unable to formally or officially claim their home or their land as their own.
Landless Colombians experience high levels of poverty, lack access to certain government services and are at constant risk of land disputes. In addition, potential eviction disincentivizes home improvement. For no matter how long they've lived on their property or called it home, they can't count on handing it down to their children; they could lose everything overnight. 
Pathways to land formalization exist, but they are time-consuming (a year-and-a-half or longer), expensive and often corrupt.
Reinventing the land-titling process
Suyo is forging a new path to unlock the transformational impact of secure property rights, making the land-titling process easier and more affordable for low-income Colombian households.  
Suyo first offers prospective customers a low-cost property assessment to collect initial data and build trust in Suyo's brand. Suyo sales agents are sent to prospective customers' homes to use an Android-based application to collect data and determine the type and cost of formalization services required (e.g., deed and registration, land titling, building permitting, succession documents, etc.). Then, Suyo helps customers interested in purchasing complete services to apply for loans (often for the first time) through partner financial institutions. Using the data collected by sales agents and cross referencing it with government records, Suyo specialists prepare and complete formalization cases up to two to three times faster than existing services —and at half the cost.
Newly empowered with formal recognition of their property rights, low-income households experience immediately increased property values and access to numerous benefits that help to improve their livelihoods, such as credit for home improvements and small business and the ability to transfer rights.
Natalia Tamayo is one of thousands who've achieved greater overall stability and security as a result.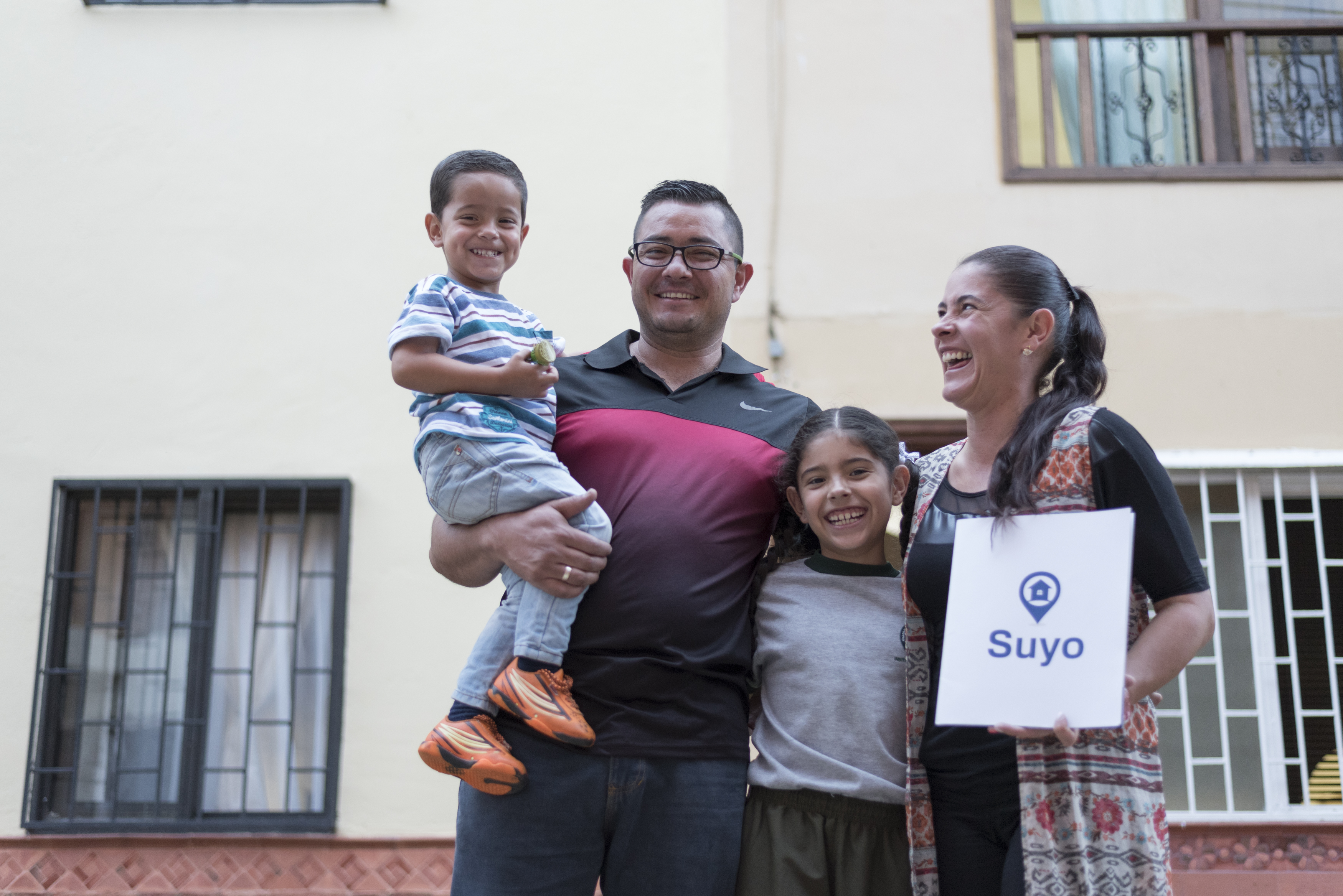 "My life changed the moment Suyo handed me my title," says Natalia, an employee at the Flores El Trigal flower farm in Antioquia, Colombia. Natalia is one of millions in Colombia whose house is not formally registered. As her two children grew older, she became increasingly concerned about her home's informal status and the possibility of losing it one day. Last year, Suyo reached out to Natalia's employer about providing land-titling services to its employees and, in a short time, formalized Natalia's property, demonstrating the value to Flores El Trigal and compelling the company to extend the opportunity to more than 14,000 other employees.
Building connections for greater impact
We see our partnership with Suyo as part of our ongoing commitment to invest in financial services and tools that offer underserved communities a pathway to greater security, growth and prosperity.   
Suyo is developing a partnership with Mercy Corps Colombia to extend its property formalization services to more households, often in rural communities in contested territories, where land formalization services are essential for peace and reconciliation.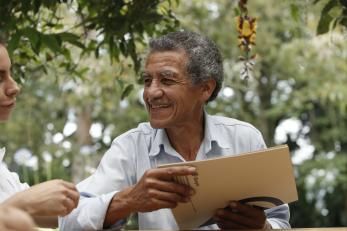 Land tenure and conflict mitigation are focal areas for Mercy Corps Colombia, and we have the opportunity to both learn from and advise Suyo as it continues to evolve and expand. We recognize the immense potential land formalization has to eradicate poverty, and are eager to apply lessons from Suyo in other countries where we operate — to reach low-income families and small farmers in Latin America and in other regions around the world.
The importance of land rights in Colombia cannot be understated, and the potential impact of Suyo's services is significant." — Provash Budden Country Director of Mercy Corps Colombia (at the time of investment)