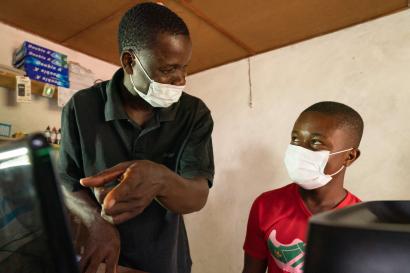 Mercy Corps & Cisco
The Technology for Impact partnership is a 5-year collaboration between Mercy Corps and Cisco. Cisco has given the Mercy Corps Technology for Development team (T4D) $8.5 million in funding and $1.5 million in product and technical expertise to support seven specific initiatives to unlock new possibilities and reach more people through the power of technology. Our combined vision is to work toward a world of digital inclusion and opportunity where the ethical use of technology empowers secure, productive and just communities.
Featuring stories from the Mercy Corps' global team, this year's Annual Impact Report focuses on Technology for Impact's engagement with programme participants, Mercy Corps staff, and the humanitarian community across four themes: Impact, Innovation, Influence, and Implementation.
---
Technology for Impact: Global Reach
To date the Technology for Impact partnership has reached 44 countries with 82 different tech-enabled interventions. Together we've reached more than 9.4 million participants with activities like digital information services, WiFi access, digital cash and voucher assistance, and more.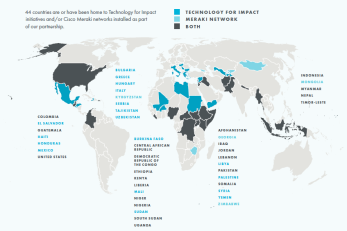 Amplifying Our Impact
Digital transformation from within
 
The Technology for Impact partnership with Cisco gives us an opportunity to look at the impact of technology on our entire organisation, revealing a much bigger picture that affects all of our programming around the world.
Over the past four years, integrating technology into our programming has transformed the way our teams work — and the way we work together. Team members that were once wary of change are now excited about the transformative potential of technology. Time previously spent on manual processes can now be spent on problem solving and innovation. Individual successes can be more easily replicated in new contexts. As an organisation, we've learned, grown and continue to evolve, with technology driving us forward.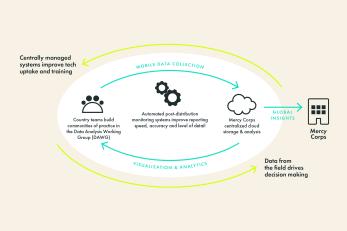 Fueling Innovation
Applying proven methods to new challenges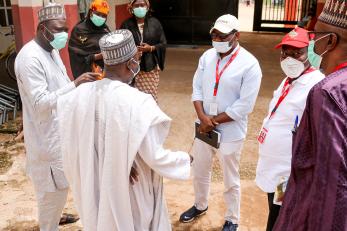 It's tempting to see innovation as a process of creating something new—a new device, or app or platform. But there's more to it than that. Innovation is also about finding new ways to use existing solutions, or about seeing a problem through an unexpected lens.
When the COVID‑19 pandemic hit, humanitarian aid and development organisations were challenged to keep crucial programming going while also supporting vulnerable communities through a massive global health crisis. For Mercy Corps, that meant tapping into community engagement systems we already had in place, and replicating approaches we knew had the power to counter dangerous mis- and disinformation with crucial, credible facts.
I managed to get a whole family vaccinated. The piece [called] 'Vaccine risks and benefits vs COVID-19 risks' was key.

Community leader,

Puerto Rico
Growing our Influence
Leading a tech-driven approach to humanitarian aid
 
As Mercy Corps teams have learned, experimented, and piloted new solutions and programs with support from Cisco, we've shared what we've learned with the broader humanitarian community. That means sharing information, inviting other organisations to collaborate, and making tools and solutions we've developed available for others to use.
In this way, we've been able to lead the way toward a tech-driven approach to humanitarian aid, applying technology to better understand what communities need and when they need it most, tapping into the power of data to make better decisions, and informing government policy and investment to make life better for people in communities facing poverty, conflict, economic instability, natural disaster and extreme hardship. One example of this is the Mercy Corps Timor-Leste team working with the nation's government and the private service provider Similie to lay the groundwork for a national early warning system using hydro-meteorological data and artificial intelligence (AI).
As climate change increases the frequency and severity of extreme weather events, this technology will become even more critical in assisting vulnerable households to prepare for disaster and minimize their losses.

Kirsten Mandala,

Mercy Corps disaster risk reduction and climate change program manager
Tools Mercy Corps has developed and shared
Improving Systems and Processes
Pivoting and adapting to changing contexts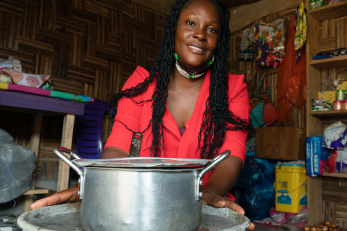 Integrating technology into Mercy Corps programming is a learning experience every step of the way, from launching an initial pilot to assessing impact after a programme has been implemented. Everything we learn provides an opportunity to improve, as well as extend tools and processes to new and changing contexts.
COVID‑19 made adaptation a necessity to keep crucial programming in place despite the need to keep socially distant and in order to meet rapidly changing, urgent needs in fragile communities. Partnerships we've developed over the past several years have been integral in helping us make quick pivots and build on our experiences implementing specific programmes with broad potential.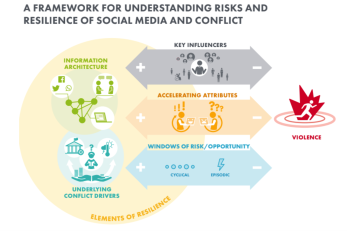 Over the past four years, Mercy Corps has shown how the use of technology in humanitarian and development programmes enables faster and more effective responses, creating the opportunity to reach more people.

Tae Yoo,

Senior Vice President, Corporate Affairs and Social Responsibility, Cisco
Thank You, Cisco
In the 4+ years of working together, partnership activities have become part of the foundation of the organization — from tech-enabled programs to digital data collection to advanced analytics of primary and secondary data about the contexts in which we work. Technology for Impact has irreversibly changed how Mercy Corps operates, and we are enormously grateful for Cisco's invaluable collaboration in that transformation. This project has been made possible in part by a grant from the Cisco Fund, an advised fund of Silicon Valley Community Foundation.
Read our full Year 4 Annual Impact Report