The Russian-Ukrainian Conflict and Its Food Security Implications in Northwest Syria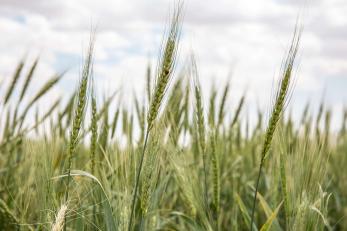 April 13, 2022 • UPDATED September 21, 2022
A Mercy Corps report finds that ripple effects from the conflict in Ukraine have exacerbated food insecurity in Northwest Syria, already rising after a decade of conflict and economic instability and compounded by severe drought that impacted last year's harvest. More than 4.1 million people are food insecure in Northwest Syria and even before conflict erupted in Ukraine, the region saw a 86% increase in food prices from January 2021 to January 2022.
Additional report findings include:
The price of essential food items in Northwest Syria has already increased between 22% and 67% (varies by region) since the start of the conflict in Ukraine. Price increases have been accompanied by a shortage in sunflower oil, sugar, and flour in some communities.
Food needs have increased 8.3% for every $1 increase in flour prices and 6.2% for every $1 increase in wheat prices.
Fuel reserves are most likely sufficient to last one to two months, largely due to insufficient storage facilities.
Between 17 February and 10 March, the town of Sarmada experienced: a 44% increase in the price of bulger, 67% increase in the price of sunflower oil, 47% increase in the price of long grain rice, and 30% increase in the price of sugar.