People Matter: Evolving Talent to Drive Impact at Scale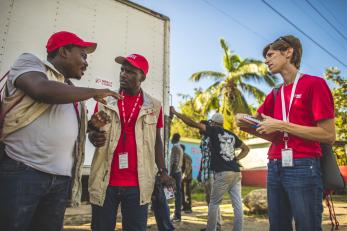 November 26, 2019
"Our people are everything" is a common refrain from social enterprise leaders. But to drive impact at scale, the people and infrastructure supporting the mission need to evolve. It's a challenge and an opportunity. In the latest theme study from Scaling Pathways, "People Matter: Evolving Talent to Drive Impact at Scale," we take an in-depth look at the strategies and tactics successful enterprises, like B Lab, Harambee, and Teach for America, have deployed to best position and power their talent along the journey.
Download the study ▸
Download the diversity, equity and inclusion guide ▸
About Scaling Pathways
How do social entrepreneurs and the funders who support them scale solutions to widespread problems, such as poverty and climate change? The Innovation Investment Alliance, a funding and learning partnership between the Skoll Foundation, USAID's Global Development Lab, and Mercy Corps Ventures, along with CASE at Duke University, have partnered to create Scaling Pathways, an in-depth look at best practices and case studies for scaling impact.  
The Innovation Investment Alliance (IIA) has invested almost $50 million in eight proven, transformative social enterprises to scale their impact. Together, we aim to create systems-level change across sectors and geographies and draw out lessons on scaling that are applicable to the social enterprise community and inform the ongoing conversation on how to create sustainable impact at scale.