Market Systems Development in Ethiopia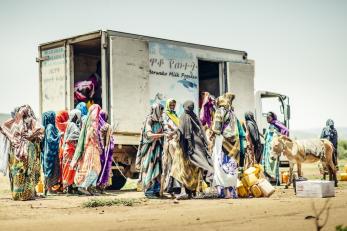 May 24, 2019
Mercy Corps applies market systems development approaches across multiple sectors and geographies in Ethiopia to transform the lives of vulnerable populations and achieve lasting change at scale.

We recognize that even the most vulnerable and marginalized individuals in Ethiopia operate in complex market systems, but many face obstacles to participation. Since 2004 Mercy Corps has worked to address the root causes of this exclusion and underperformance by applying our market systems development expertise throughout our portfolio of programs, in contexts that range from humanitarian crises to long-term development. We partner with public and private sector actors to strengthen market systems so that vulnerable populations are empowered to access new opportunities and improve their lives.

This impact brief describes how we have applied MSD approaches in livestock markets, financial services and in humanitarian contexts in Ethiopia to improve the lives of more than 5 million vulnerable people.