Can Market Systems Development Build Resilience in Fragile Contexts?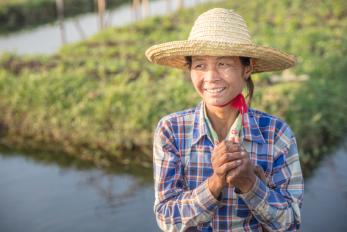 September 29, 2017
Read the Summary Learning Brief ▸
To better understand where and how practitioners can apply market systems development approaches to resilience-building in fragile contexts, Mercy Corps' research set out to assess the relationship between the two models in three MSD-focused programs in South and Southeast Asia. All three programs — Making Vegetable Markets Work for the Poor (MVMW) in Myanmar, Effective Seed Storage (ESS) in Timor-Leste and Managing Risk Through Economic Development (M-RED) in Nepal — operated in fragile contexts characterized by weak governance, thin markets and frequent exposure to a range of economic, ecological and social shocks and stresses.
The following common recommendations emerged across the three diverse contexts:
Assess economic, ecological and social risk holistically to inform market sector and partner selection and market intervention design.


Analyze, leverage and build strong social capital among local actors to make markets work for resilience.


Pair interventions that strategically address immediate, significant risks with facilitative models to build resilient market systems.


Address social norms — especially those related to gender — that limit MSD's resilience-building potential.


Harness market systems change — investing in the right sectors, actors and partnerships — to catalyze risk reduction and build resilience at scale.
Read the Myanmar Case Study ▸
Read the Nepal Case Study ▸
Read the Timor-Leste Case Study ▸