A Revolution in Trust: Distributed Ledger Technology in Relief & Development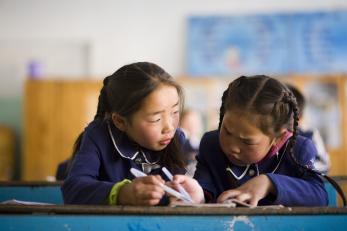 May 06, 2017
In 2016, the blockchain was recognized as one of the top 10 emerging technologies by the World Economic Forum. The potential of the blockchain and distributed ledger technology (hereinafter "DLT") to deliver benefits is significant. DLT's ability to remove the need for entrenched third-party intermediaries has huge disruptive potential. By replacing the traditional trusted intermediary with a new type of entity — a peer-to-peer distributed network — DLT is poised to revolutionize a number of industries, from finance, to legal, to insurance. To the extent that international NGOs function as guarantors of trust – trust that the funds donated will be used for an appropriate purpose, trust that the aid has been given to the right beneficiaries, trust that the development work that was contracted for was done on time and as specified — then NGOs too are poised for disruption.
While the relief and development sector lags somewhat in regards to exploration of DLT solutions, there exists significant potential for DLT to deliver benefits in three broad areas:
New ways to build trust and reduce costs: Trust is one of the most precious commodities for NGOs. The use of distributed ledger technologies could enhance transparency and accountability and thereby boost trust. Moreover, the use of DLT to facilitate financial transactions and contractual arrangements could reduce transaction costs and promote efficiencies, allowing us to put more of our money to our mission.
New ways to give: The arrival of digital currencies and the ability to tokenize assets on the blockchain open up new ways for donors to interact with their favorite causes.
New ways to address social problems: Digital identity management has the potential to reduce disenfranchisement and empower individuals to exercise greater control over their identity. DLT and digital currencies also open up new avenues for protecting wealth and facilitating financial inclusion.
Though it is early days for our sector, the time for exploring the potential is now. The greatest advantages to be gained from implementing DLT solutions are most likely to be achieved by looking at opportunities at a sector level, with an eye towards creating a standardized DLT infrastructure that will enable agencies to build apps and develop use cases that facilitate information sharing and beneficiary tracking across the sector.