Towards a Digital Workforce: Understanding the Building Blocks of Kenya's Gig Economy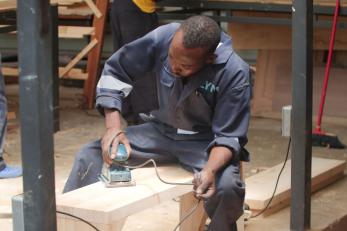 August 28, 2019
Over the last decade, the online gig economy has grown in Kenya, transforming how Kenyans access work and is gradually transitioning young Kenyans towards more accessible, competitive and consistent job opportunities. With the overall unemployment rates standing at 26.4 percent, and the Kenyan economy's inability to provide employment opportunities, the gig economy is increasingly providing alternative economic opportunities.

Kenya is witnessing a rapid growth of digital and online work platforms that are transforming how the country's workforce accesses job opportunities. Today, platforms are opening new markets, building trust between clients and gig workers, and providing workers with a broader range of job opportunities.

Mercy Corps' Youth Impact Labs, a Google.org funded programme has been working with tech innovators in Kenya to test and support tech-enabled solutions that have the potential to address the youth unemployment challenge. Through its work with digital platforms, the programme has identified online gig work as a potential avenue to catalyze job creation in Kenya.

However, there exists limited research to date on the size of Kenya's gig economy and its impact on the country's economy. This lack of knowledge limits the investment in the development and growth of the gig economy and the ability of policymakers to understand the experiences of workers and employers, thereby proving a challenge for the development of evidence-based policy responses. Based on this premise, Youth Impact Labs commissioned a study to provide an in-depth understanding of Kenya's gig economy in Kenya, with a focus on both online and offline gig work.

The report provide insights on the size of the sector, and characterizes the nature of gig work in the country. It identifies key drivers and levers that will catalyze the growth of the sector and identifies key constraints holding back gig work. The report further establishes opportunities for catalyzing the growth of the sector, identifying opportunities for both donors, tech innovators, investors and corporate employers.