Understanding the Impact of IMAGINE on Water Use in DR Congo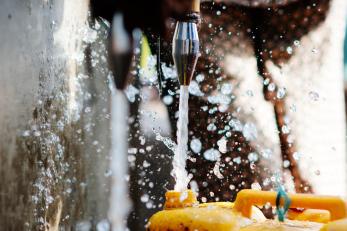 October 29, 2019
Mercy Corps partners with the London School of Hygiene and Tropical Medicine in the Democratic Republic of the Congo
Mercy Corps is conducting collaborative research with the London School of Hygiene & Tropical Medicine to address key research questions related to the impact of the IMAGINE program on:
Water sourcing and patterns of water use for various domestic activities among urban consumers.
Resource allocation at the household level, including the relationship between reduced water costs and money allocated to food.
The impact, viability and sustainability of Mercy Corps' behavior change strategy, including the use of the Care Group approach in an urban setting.
This research is ongoing: results will be published here when they are available.