WASH Gender Status Index (GSI)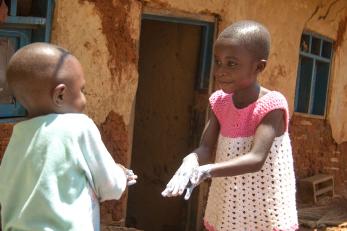 October 30, 2019
Measuring gender equity in WASH activities in the Democratic Republic of the Congo
The Gender Status Index (GSI) is an adaptive management and decision-support tool to measure gender equity in WASH programs, and to direct WASH programming towards enhanced gender equity outcomes for decision-makers, donors, and implementers. It has been implemented in the Democratic Republic of the Congo as part of Mercy Corps' IMAGINE program.
Specifically, the GSI provides users with a visualization of the impact of WASH activities on the lives of females and males with the possibility of disaggregating into women, men, girls and boys. It informs users on particular behaviors, norms, and practices that sustain gender disparities in WASH as well as identify those that support gender-balance from different population groups' perspectives.
Another objective of the GSI tool is to be adaptable and replicable in large WASH programs worldwide. With many countries still lacking any gender statistics related to WASH, the GSI responds to a growing need for high-quality WASH data that incorporate the diverse needs and responsibilities of all people.
This research is ongoing: results will be published here when they are available.