Illuminating Market Systems Development in Fragile Environments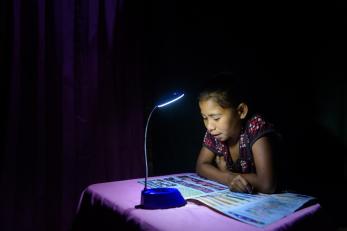 January 28, 2015
A case study of the alternative energy market in Timor-Leste

Market systems development theory is well documented, but there is relatively little information about how it works in practice, particularly in thin or fragile markets, or those transitioning from relief to development.

Given its relatively recent conflict with Indonesia, unreliable distribution systems, weak market actors and limited supporting services, Timor-Leste provides an interesting place to explore what market development in a fragile environment looks like in practice.

Access to energy represents a great opportunity to test market development in high-risk, low-capacity environments because advances in technology mean a wide range of products are available for households at all levels of income, and energy is a service that even the poorest households pay for — even if that service is low quality, harmful, and expensive.

This learning study looks at the challenges faced by Mercy Corps' Energy For All (E4A) program in Timor-Leste, which facilitated existing actors to build a sustainable market for solar energy products and clean cookstoves.

The learning study provides practical examples of how the E4A team has struggled, learned and adapted. Many of the key lessons will be useful for market development programs in similar settings.

Download the case study summary ▸
Download the full case study ▸
Read the HEDON Boiling Point article about Mercy Corps' Energy For All (E4A) program in Timor-Leste ▸