Facing Up to the Challenges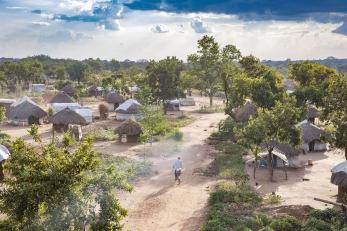 November 18, 2019
Blending Market and Humanitarian Support for Refugees in Uganda

Record numbers of displaced people and growing humanitarian needs require our sector to change the way aid is funded and delivered. This challenge was globally recognized at the 2016 World Humanitarian Summit and is the center of multilateral debates related to coherence, self-reliance and the nexus. Humanitarian and development actors agree that the complex and shifting nature of crises means people's needs extend far beyond short-term support.

The question remains: how can humanitarian and development donors and implementers collaborate across historically divided aid bureaucracies with siloed tools, funding cycles, decision-making processes and incentive structures? In response to this global call for durable solutions, a few organizations are working on practical approaches in protracted crises and refugee contexts. Their programs focus on strengthening local actors' ability to serve crisis-affected populations, rather than directly delivering relief and livelihood support.

This thought piece highlights Mercy Corps' learning from one such systemic approach — market systems development (MSD) — which focuses on the widespread impact local businesses and market institutions have on their communities over the long-run. This approach has risen to the forefront of many humanitarian development debates because markets are a key backdrop — and flashpoint — for relief and development programs.

Building off the experience of a 12-month market systems development pilot responding to the latest influx of South Sudanese refugees in Uganda's West Nile region, this paper reflects on the operational challenges and learning questions teams face when designing, implementing and evaluating market programs in the context of wider relief efforts.