The Benefits of Community-Led Development Programming in Insecure Environments: Findings from Iraq and Afghanistan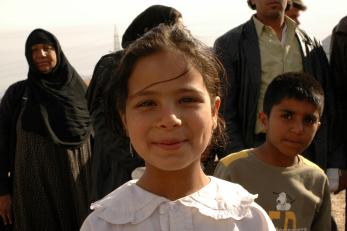 April 21, 2010
Mercy Corps developed the Learning for Effective Aid Policy and Practice (LEAPP) research program because:
Through decades of experience working in insecure environments, our staff have observed that community-led approaches to development — using methods that involve local people in selecting, planning and implementing development programs — yield the greatest benefits.
Unfortunately, the trend in foreign assistance to countries like Afghanistan and Iraq has instead been towards increased support for quick impact programs — often implemented by the military or by joint civilian-military teams — that lack significant community involvement.
With generous support from the Hewlett Foundation, Mercy Corps undertook LEAPP research to understand how community members themselves regard community-led programs, and how they evaluate the contributions made by different groups — or actors — promoting development in their areas.
Mercy Corps worked with independent research firms in Iraq and Afghanistan to interview a total of 1,032 community leaders and members. Twenty-one focus groups were also conducted. Data was analyzed by Globescan Incorporated, an international research consultancy with over two decades of experience in conducting multi-country public and stakeholder opinion surveys.
The results of this study indicate that community leaders and members interviewed view community-led methods of development, as implemented by international non-governmental organizations (INGOs), as more effective at contributing to stability and development than other methods used by other actors. This study suggests that the United States, European Union and other international development assistance investments could be more effectively employed through greater support for community-led development efforts, especially in insecure areas.
Download the LEAPP Briefing Paper ▸
Download Community-Led Programming and its Contribution to Stability and Development in Southern Iraq ▸
Download Community-Led Programming and its Contribution to Stability and Development in Afghanistan ▸