Can E-transfers Promote Financial Inclusion in an Emergency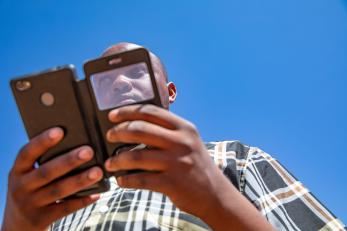 February 14, 2017
The Electronic Cash Transfer Learning Action Network (ELAN), convened by Mercy Corps, works to improve the impact of humanitarian cash transfers through the appropriate use of payments technology. In 2016, the ELAN undertook research to understand:
To what extent e-transfer programs influence program participants' uptake and use of new financial services?
What enabling factors and/or barriers influence this uptake?
What measures can and should be undertaken by humanitarian actors to overcome identified barriers?
The ELAN focused on humanitarian programs in three countries: Bangladesh, Ethiopia and Zimbabwe.
While program designs and contexts varied, common findings emerged, including:
Short-term exposure to new payments technology did not radically alter program participants' financial behavior
People affected by crisis often prefer to use the familiar, accessible informal financial systems they had used pre-crisis
Specific design considerations can be included in future programs to positively impact uptake of new financial services
Download the Bangladesh case study ▸
Download the Ethiopia case study ▸
Download the Zimbabwe case study ▸
The ELAN thanks the Mastercard Center for Inclusive Growth for its ongoing support, as well as the humanitarian organizations, private sector partners and individuals who made these case studies possible.