POSTPONED: Adapting to a Changing World: NASA + Mercy Corps
Thank you for your interest in the Mercy Corps spring event series. Mercy Corps is monitoring the novel coronavirus (COVID-19) public health situation closely. Due to concerns around the safety of our community, we have made the decision to postpone all spring events through June 30 until further notice. 
We are exploring the possibility of moving specific events to the digital space, including webinars. We will share updates as they are available.
Thank you for your support of Mercy Corps and the Action Center in Portland. We look forward to welcoming you back in person soon.
---
On May 7, join us to learn how Mercy Corps and NASA are working together to help small-scale farmers adapt to climate variability and a changing environment.
The increased frequency and intensity of extreme weather events like hurricanes, wildfires and droughts threaten the world's food supply, drive people from their homes, separate families and jeopardize livelihoods. All of which increase the risk of conflict, hunger and poverty. 
Mercy Corps works to increase resilience to environmental and climate variability by considering the challenges each community is facing, and developing localized solutions that have the biggest impact.

NASA uses its innovations in science and technology and networks of Earth observations to monitor and understand complex human and environmental systems at different temporal and spatial scales that enable science-informed decisions on building resilient communities.
Around the world, in places as diverse as the Sahel, Mongolia, India, and Indonesia, Mercy Corps and NASA are helping people become more resilient in the face of environmental variability and a changing climate. In order to create real and lasting change, the social, economic and political realities underpinning shocks and stresses to communities must be addressed. 
Mercy Corps and NASA believe partnerships and collaboration are the keys to unlocking possibility. Together, we can build a more resilient world.
Science Pub OMSI is a monthly event that is open to anyone and everyone – no scientific background required. Just bring your curiosity, sense of humor, and appetite for food, drinks and knowledge!
About the Speakers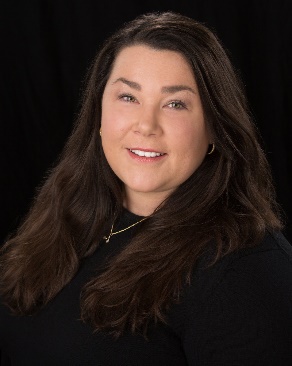 Dr. Shanna N. McClain is the Partnerships Manager for NASA's Earth Sciences Division, and the Program Lead for Risk Reduction and Resilience for the Applied Sciences Disasters Program. Her work involves defining NASA's role in resilience through the development of projects in fragile and crisis-affected areas, and by employing Earth observations to better address the nexus of human and environmental systems. She is interested in the intersection of science and policy, and in developing science-informed solutions for humanitarian action.
Shanna holds a PhD in Environmental Resources & Policy from Southern Illinois University. Her doctoral research examined the challenges of integrating three science and policy priorities – climate change adaptation, response to disasters, and resilience – into multilevel governance frameworks of international river basins. Shanna also works as a Visiting Scholar with the Environmental Law Institute, where she provides research, policy analysis, and decision support to issues of environmental migration and displacement, and environmental conflict and peacebuilding.
Date & time
Thursday, May 7, 2020, 7:00 - 8:30PM
Admission
$5 at the door
Additional details
OMSI's restaurant, Theory will be open from 5-7pm. Enjoy wood-fired pizza, salad, ice cream plus draft beer and cider. The Empirical Cafe will also be open from 5-7:30pm with snacks, sandwiches, and bottled beer, wine and cider.

OMSI Science Pub at the Empirical Theater is a ticketed event. To guarantee a seat at this event, please buy tickets online or at the OMSI front desk. Advanced tickets will be available for purchase until 2:00pm the day of the event. Please show your ticket at the theater entrance upon arrival.

If the event sells out, we will update the website and Facebook listings accordingly. If the event does not sell out in advance, attendance will be first-come, first-served at the door and at-the-door admission will remain a suggested donation.