This event has been POSTPONED. Due to concerns around COVID-19 and recent travel restrictions, the Portland #Peacetalks event has been canceled. If you purchased tickets via Brown Paper Tickets, a refund will be automatically issued. We apologize for any inconvenience.
Reception begins at 6:00 p.m. Lecture begins at 6:30 p.m.
Tickets: $5 Student/Senior, $10 Regular; Available here. Tickets can also be purchased in the Action Center during normal business hours: Tuesday through Friday, 11 - 5 p.m. All tickets purchased in person do not include additional fees.
We are teaming up with Peace Direct and War Prevention Initiative to bring #peacetalks to Portland, where peacebuilders from conflict zones around the world share stories of hope. On March 12, Gulalai and Saba Ismail from Aware Girls will draw upon their experience in Pakistan to discuss innovative and practical ways to promote a more peaceful society. Mercy Corps and Aware Girls will share ways we can practice building peace around the world and in our own community here in Portland.
#Peacetalks is a series of presentations organized by Washington DC-based Peace Direct in an effort to educate, energize and empower all people to foster peace.
About the Speakers
Gulalai and Saba Ismail are sisters from Pakistan who have dedicated their lives to peacebuilding, human rights advocacy and promoting women's voices. They co-founded Aware Girls, an organization working to empower young women, counter violent extremism, and advocate for equal access to health, education and governance. In 2019, Gulalai had to flee Pakistan, and join her sister in the United States, after the Pakistani government and security forces started persecuting her for her peace activism. Now the two sisters lead a nonprofit called Voices for Peace and Democracy that focuses on building and strengthening protection mechanisms for women peacebuilders.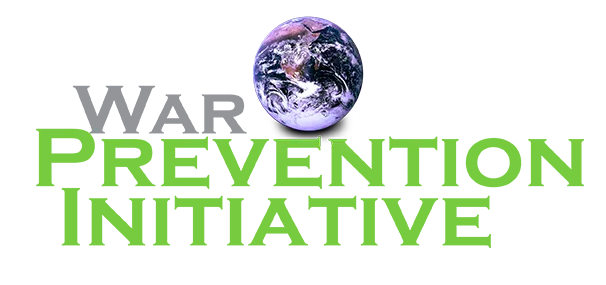 Date & time
Thursday, March 12, 2020, 6:00 - 8:00PM
Admission
$5 Student/Senior; $10 General Admission
Additional details
We are right on the TriMet MAX line at the Skidmore Fountain stop. Bike racks and limited visitor parking are also available. Please call us at (503) 896-5747 or send Lauren Corr an email at lcorr@mercycorps.org if you have any questions.