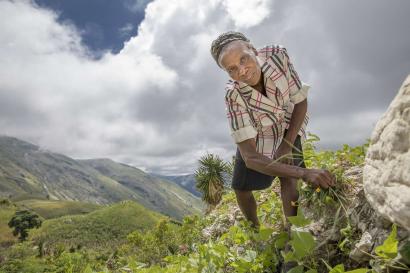 The 2019 Global Fragility Act (GFA) and 2020 U.S. Strategy to Prevent Conflict and Promote Stability (SPCPS) outline a ten-year initiative to tackle conflict and fragility that integrates defense, diplomacy, and development efforts across the U.S. government. In 2022, the Biden-Harris administration announced that it would focus the implementation of the SPCPS in four priority countries – Haiti, Libya, Mozambique, and Papua New Guinea – along with an additional priority region comprising five countries in Coastal West Africa: Benin, Côte d'Ivoire, Ghana, Guinea, and Togo.
The GFA and SPCPS pledge to take an "evidence-based, prevention-focused, coherent and field-driven approach to address drivers of fragility." Drawing on Mercy Corps' rigorous research and evidence generation in violence prevention, peacebuilding, and good governance in fragile contexts, we have developed a series of briefs that summarize what implementing agencies and other GFA stakeholders need to know as they develop, implement, and monitor country plans under the SPCPS. These briefs also aim to assist Congress in providing its oversight function specified in the GFA, including reviewing biennial reports on SPCPS implementation.

These briefs were developed with generous funding from Humanity United Action.
Harnessing Evidence to Promote Stability
This brief describes how the departments and agencies tasked with implementing the GFA and SPCPS can make good on the Strategy's commitment to better understand what works in conflict prevention and stabilization by embedding research and learning in its approach to partnership and integration.
Read the two-page brief ▸
Read the full report ▸
Strengthening Social Cohesion for Violence Prevention
This brief summarizes a set of evidence-based lessons for GFA stakeholders on how and why to invest in strengthening social cohesion for violence prevention and peacebuilding.
Read the two-page brief  ▸
Read the full report ▸
Promoting Participatory Planning Institutions to Reduce Conflict
This brief describes how investing in participatory planning processes and institutions can meaningfully lead to empowerment and localization – and in doing so, contribute to reducing conflict.
Overcoming Misperceptions about Violent Extremism
This brief outlines key takeaways from Mercy Corps' research on preventing and countering violent extremism (P/CVE) that GFA implementers should consider when devising and evaluating P/CVE initiatives under the SPCPS.