Toys bring smiles to Syrian refugee children
March 12, 2014
Thanks to a generous donation by Hasbro, our teams in Jordan began distributing 11,000 toys and games last month to Syrian refugee children living in host communities and Zaatari camp.
As these photos show, the arrival of classics like Play-Doh, Memory and Trouble, as well as stuffed animals and Nerf games, gave kids a moment of happiness in otherwise dire circumstances. Most were forced to leave everything behind when they fled their homes, and they now have very few opportunities to play.
"Our lives have completely changed, for the adults and for the children," said Khaled Al-Ali when Mercy Corps brought toys for his six children and mattresses and blankets for their one-room shelter (pictured in second photo). "But it's much harder on the children. They just don't understand what's happened." The family escaped to Jordan from Aleppo, Syria in January.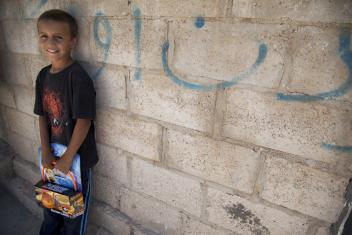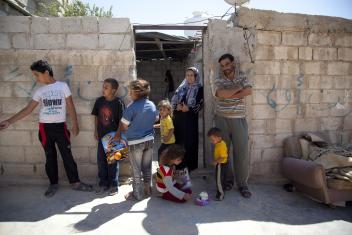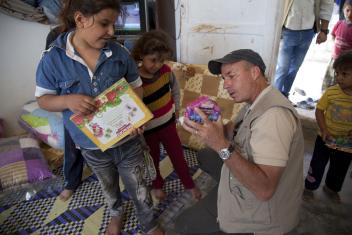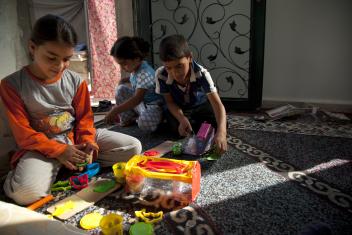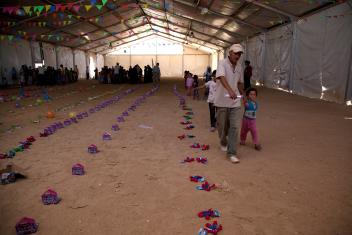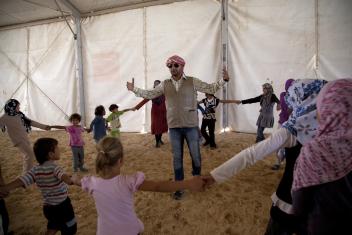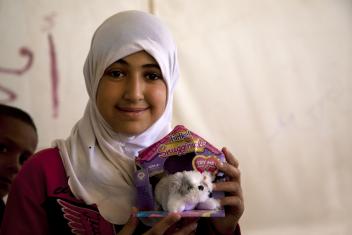 "The toys that Hasbro donated have already brought many smiles and allowed these kids to feel that they have not been forgotten," our Jordan Country Director Rob Maroni (pictured in tan vest) explained. "Anytime I now go to the field, I'm sure to bring a few of the toys with me to hand out to the children and families I meet. During this time of incredible hardship for so many people, it's amazing how something as simple as providing a toy to a child can change their outlook and circumstances."
These toy distributions, which will continue as more refugees arrive, add to our extensive ongoing work helping children affected by Syria's civil war. We're focused on making sure young refugees have the support they need to recover, continue their healthy development, and hold on to the simple joys of childhood.
Note: The cost of shipping overseas generally prohibits Mercy Corps from accepting donations from outside the country where we are working. A special thanks to Seattle-based Salaam Cultural Museum for providing all shipping services to get this large volume of toys to Jordan.