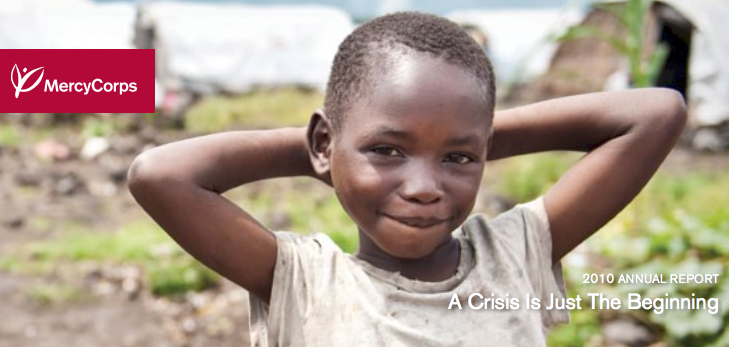 Dear Friends of Mercy Corps,
In 2010, thanks to your generosity, Mercy Corps helped people in the world's toughest places survive, recover and become self-sufficient.
After Haiti's devastating earthquake, you helped bring jobs, food, water and cholera — prevention education to the brave survivors. Haiti will continue to need our support for a long time. But the people of Haiti have not given up — and neither have we.
In 36 countries, our programs are saving and improving the lives of mothers, fathers and children. You made this happen, and we are pleased to share these highlights with you.