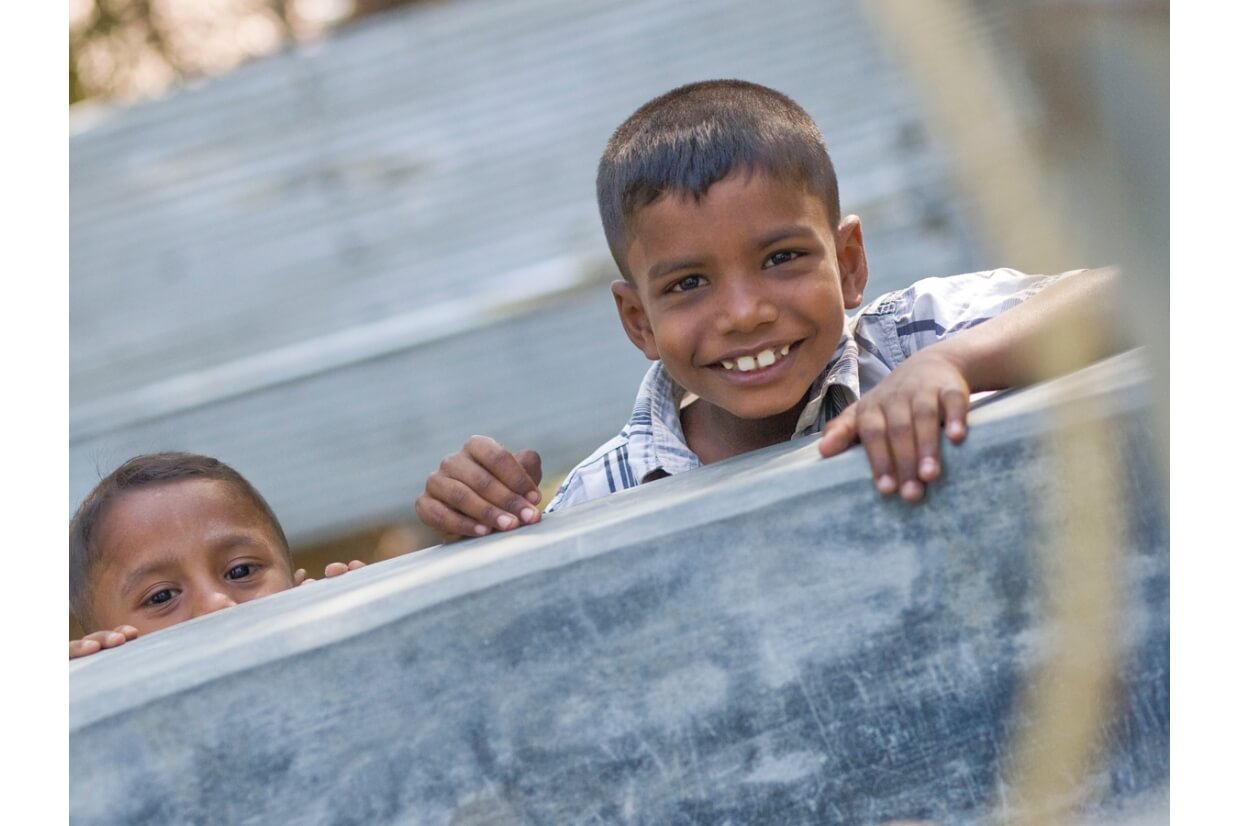 In 2009, Mercy Corps helped millions of families — through their own hard work — transform hunger and poverty into new hope for their children.
We provided life-changing support to poor families who have been hit especially hard by the global economic crisis that has touched us all. We also responded to disasters in Pakistan, Sri Lanka, Indonesia, and the Samoan Islands.
At the beginning of 2010, we were among the first agencies on the ground after the devastating Haiti earthquake, and we are committed to Haiti's long-term recovery. We are helping shattered communities rebuild through initiatives that lay the foundation for stability and future prosperity.
In other countries where poverty, hunger, and conflict hinder human potential, Mercy Corps continued to partner with the people we serve to grow more food, deliver clean water, educate children, increase community participation, prevent disease and start businesses that improve the standard of living for families and communities. Our innovative programs reached 16.7 million people in more than 40 countries.
Mercy Corps is helping 2,206,000 people in 14 countries combat the global food crisis through innovative programs that feed hungry people now — while making longer-term investments to prevent future food shortages.
Mercy Corps helps hardworking entrepreneurs in impoverished countries build businesses that support their families. Our network of microfinance institutions in 11 countries serves 270,500 clients — 65 percent of whom are women.
In the Central African Republic, one of the poorest countries in the world, Mercy Corps has educated 110,000 people in healthy hygiene practices and is providing 100,000 people with access to clean water while also teaching communities to maintain and manage water supplies.
Mercy Corps helped 1 million farming families in 30 countries increase their productivity, raise incomes and adopt more environmentally sound practices. Our agriculture projects reach out to underserved people, with 70 percent of participants belonging to marginalized groups, including women and youth.
We are pleased to share these highlights of our work in 2009. They are your stories too. It is your support that enables us to help millions of people arise from crisis and chaos, to change their lives for the better. Thank you.