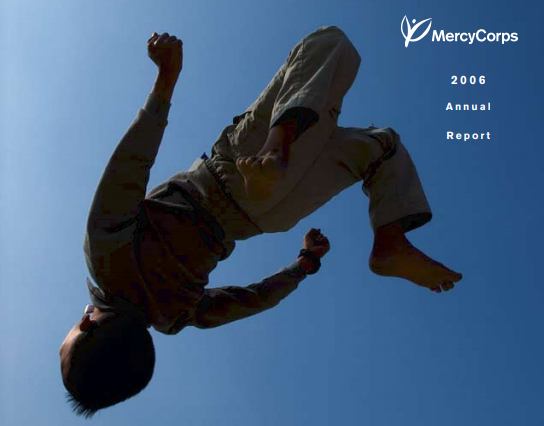 It is an understatement to say that young people are the future. They are the present. The growing generation between 15 and 25 years old is one of the most dynamic social forces in recent history — and they have the power and technical know-how to change the world.
Youth activism and innovation are key to the success of Mercy Corps' programming. Our work is personified in the optimistic and idealistic energy of the young people who are our program participants, partners, and staff in 40 countries.
Young people shaped Mercy Corps' work in 2006. While conflict raged between Hezbollah and the Israel Defense Forces, Mercy Corps provided emergency assistance to more than 750,000 Lebanese caught in the crossfire. Young people were vital to that effort and are crucial to rebuilding Lebanon now.
While Lebanon dominated the headlines last summer, we also helped bring about countless quiet successes all over the world. These triumphs — ranging from education to economic development — relied on the many talents of motivated, skilled youth.
Mercy Corps would not be the organization it is without the youthful idealists we discover and empower. Today's youth are hard at work, reimagining their world. For them, and for all of us, the future is now. We are proud to present their inspiring stories in our 2006 Annual Report.