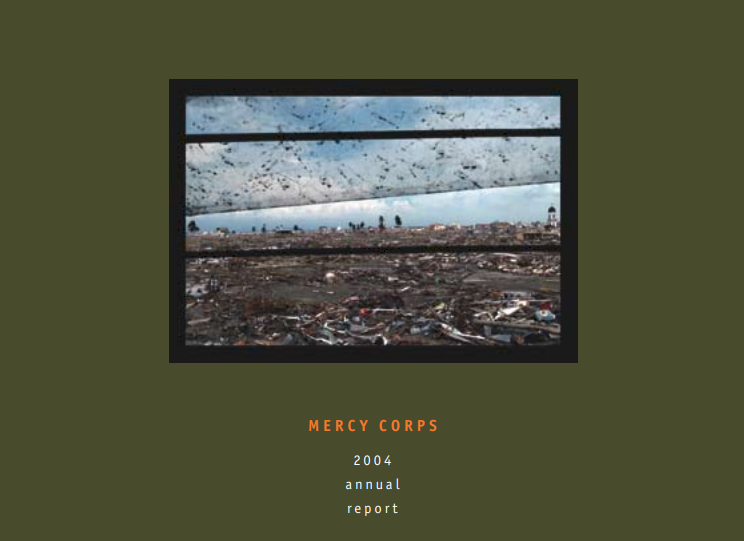 In this year's report, we present the Mercy Corps vision of the world. It is a vision influenced by our 25 years of working with people and communities in all corners of the globe.
It is a vision shaped and inspired by people throughout Southeast Asia, whose hopes, dreams and accomplishments are helping them triumph over one of the worst disasters in modern history — the 2004 Indian Ocean tsunami.
It is their courage and passion, their joy and ambition, their wisdom and their will, that drives our actions and shapes our mission.
This is a report about people and communities envisioning a better today and working toward a brighter tomorrow. It is a report about how Mercy Corps works side by side with individuals to be agents of change for better communities and a better world.