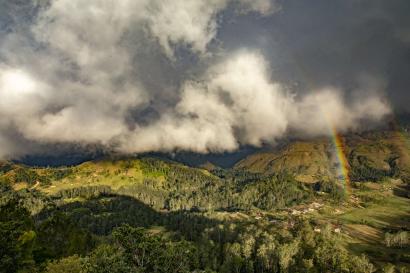 Around the world, people are facing a climate emergency. This crisis is intensifying by the day—and the communities that are least responsible for it are also the most devastated by it. Extreme weather, climate-related disasters, and climate stressors, such as changing rainfall patterns, severe drought, and flooding, weaken communities, infrastructure, and livelihoods and force millions of people from their homes to search for safety and better opportunities.
Communities need a better path forward. Mercy Corps is launching a campaign to raise $250M that will exponentially advance climate resilience solutions. Together, we can help communities already experiencing the consequences of the climate crisis cope, adapt, and build lasting resilience.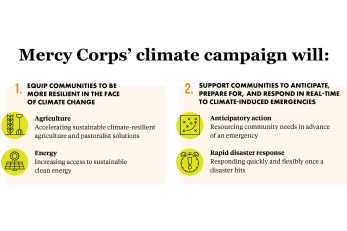 How Mercy Corps creates meaningful and scalable impact
Facilitating, resourcing, and accelerating locally-led action. The key to creating lasting change is ensuring communities themselves are engaged in designing and implementing the right solutions for them. We know climate change strikes on multiple levels—from a small village to an expansive floodplain—and communities cannot drive all the change required alone. That's why we also work within civil society organizations, local government institutions, and the private sector to ensure successful community-level initiatives have the support they need to scale and replicate.
Promoting climate-smart solutions that help communities thrive. Communities build up their resilience through strong management of natural resources and good governance that advances economic development, food security, and community cohesion. Mercy Corps partners with communities to reduce climate change's immediate effects while supporting the infrastructure needed to reduce conflict, build gender equity, and drive economic growth.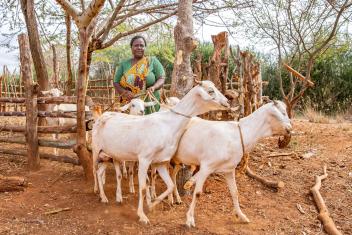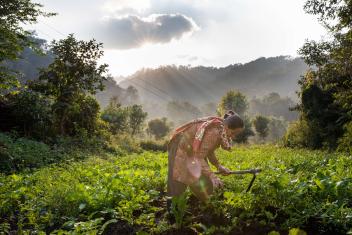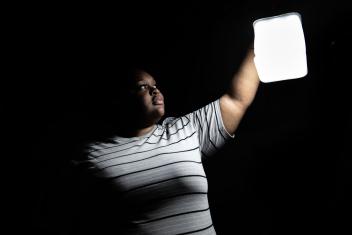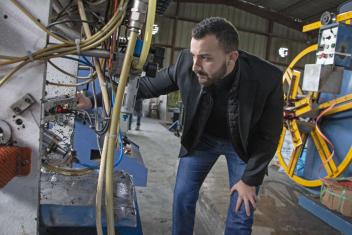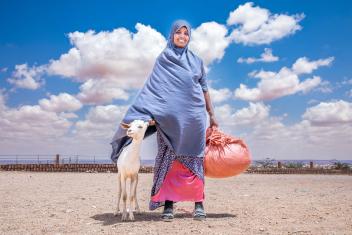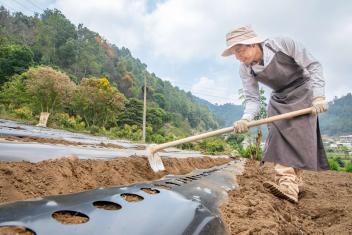 Bringing together the best of many disciplines, Mercy Corps delivers climate-smart solutions locally that make an impact globally by leveraging:  
Data science and tech-enabled solutions: We harness the power of technology and digital solutions to unlock new possibilities and accelerate impact. From climate information services to anticipatory cash payments, clean energy solutions, and financial services -- our ambitious focus on climate and technology responds to today's challenges and helps communities anticipate future emergencies to plan for tomorrow.
Market-systems expertise: Our climate solutions respond to supply and demand and last beyond our intervention. In Nepal, we've been working with communities to plant diversified crops alongside the Banahara River and connect to markets, so people can increase their income while also strengthening the riverbeds to prevent flooding and erosion after monsoons. Our investment arm, Mercy Corps Ventures, advances high-potential businesses that solve climate adaptation needs.
Approaches that include people and policy: We bring a comprehensive approach to every challenge. As a bridge and facilitator, we engage at every level, ensuring the participation of key groups and those frequently excluded.
Purpose-driven partnerships: The climate crisis demands that we build and nurture partnerships with governments, corporations, technical agencies like NASA, entrepreneurs, local organizations, and others to do more than we could ever do alone.
Join us in taking bold climate action
By harnessing both philanthropy and private sector impact investments, we can accelerate the transition to a sustainable and climate-resilient future so that:
Smallholder farmers and pastoralists have the information, tools, and resources to build lasting climate resilience;
All people, including those displaced by crisis, can access affordable and sustainable energy;
Every community has access to the tools and information needed to break the disaster-recovery cycle, and;  
Communities experiencing overlooked and under-resourced emergencies receive the support they most need in real-time.
Now is the time to take bold action to help communities adapt in the face of the worsening climate crisis. Mercy Corps is calling on the power of the philanthropic and private sectors to invest meaningfully and comprehensively in advancing climate resilience for communities across the globe.

Tjada D'Oyen McKenna,

Chief Executive Officer, Mercy Corps
Let's build climate resilience that will last for generations
In 2021, Mercy Corps reached 4.9 million people through our climate-related work. Yet, we know millions more people are in urgent need of support. We must take bold climate action now. Communities around the world need philanthropic partners and investors who want to power transformational, locally-led change.