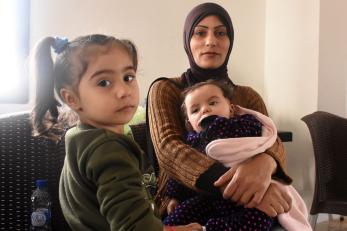 Every day, people living through the world's toughest challenges, especially women and girls, are left out of education, left vulnerable to attack and left to fend for themselves through violence and disaster. Mercy Corps is working tirelessly around the world to make sure women and girls can build safer futures free from gender-based violence.
You've made your voice heard, but you can go one step further to make sure at-risk people around the world get the urgent support they need: make a gift to Mercy Corps today.
Mercy Corps teams are already on the ground where help is most needed. We work in more than 40 countries delivering lifesaving aid and long-term support to women, children and families. Your gift today can make a difference for generations.