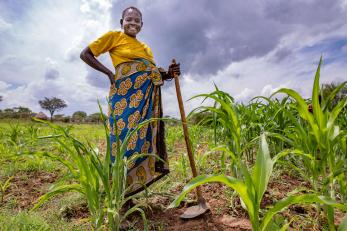 Women and girls around the world experience the greatest impacts of climate change. Approximately 80% of people displaced by climate change are women, and they disproportionately carry the responsibility for securing food and water for their families.
Mercy Corps is committed to working with communities, and the most marginalized within them, to build more inclusive, resilient futures. We work side-by-side with women who are turning challenge into change, from starting small businesses to support their families and communities, to discovering new ways to adapt to climate change.
Please make a gift today to support Mercy Corps' work in 40+ countries to help communities build a bolder, brighter future.