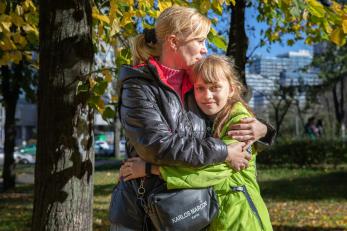 Millions of families around the globe are living through displacement, drought, war, and poverty. Don't let them face it alone — send your urgent support to help create lasting change.
Before December 31, make a tax-deductible gift that will help communities facing extreme challenges in Ukraine, Somalia, and 40+ countries. Your gift today will help Mercy Corps provide immediate assistance and long-term support for those in greatest need.
Between crisis and recovery, between people and possibility, there is the action each of us chooses to take. Your donation helps communities across the globe build the path to a bolder, brighter future where everyone can thrive.