Make an impact this GivingTuesday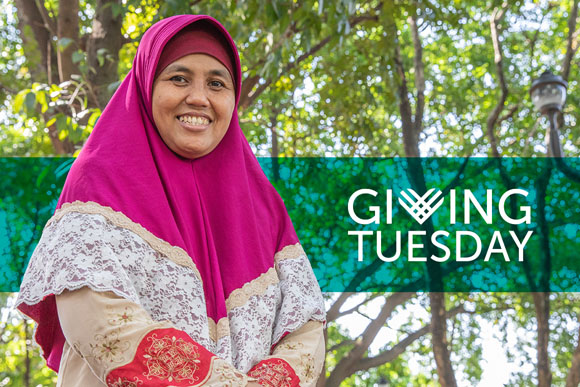 In Indonesia, Mercy Corps has helped Ika gain the knowledge and awareness needed to handle flood dangers for her family as weather patterns shift. She also trains others in her community to make products out of recycled materials.
Today, humanitarians like you can make an impact around the world for refugees, hungry children, mothers and fathers, and vulnerable communities facing the challenges of a changing climate.
Your gift today can help…
Train farmers how to adapt to climate change and connect them to cutting edge mobile technology to help increase their yields and earn more income
Provide emergency assistance for Syrian refugees to meet their basic needs, create safe spaces for youth and increase economic opportunities
Distribute cash assistance to refugees and displaced populations from Venezuela, and help create and support community systems to protect women and girls
Respond quickly and remain on the ground in places like the Bahamas where communities are still recovering from Hurricane Dorian
The idea behind GivingTuesday is a powerful one: that when we come together as a community, and open our hearts to people in need, we can make extraordinary things happen for people in more than 40 countries around the world.
You can make a lifesaving difference on GivingTuesday and every day by becoming a Partner In Mercy monthly giver.
Your first monthly gift will be matched to make twice the difference for families in need!