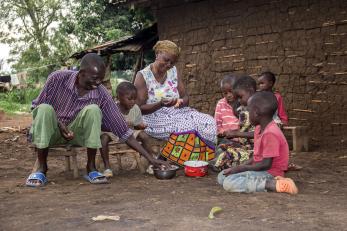 You just filled a virtual backpack and learned what it takes for Mercy Corps to respond in moments of emergency. Will you go one step further to make sure people facing crises around the world get the urgent relief they need?
During difficult moments, in places like Democratic Republic of Congo, Ukraine, and Nepal, Mercy Corps is ready to respond to help meet the needs of families and communities.
In 40+ countries around the world, Mercy Corps works alongside communities to help families affected by disasters, conflict, and climate change. Your gift today can help us meet the immediate needs of people facing the world's most formidable challenges, and build a future where everyone can prosper.