Help families build better lives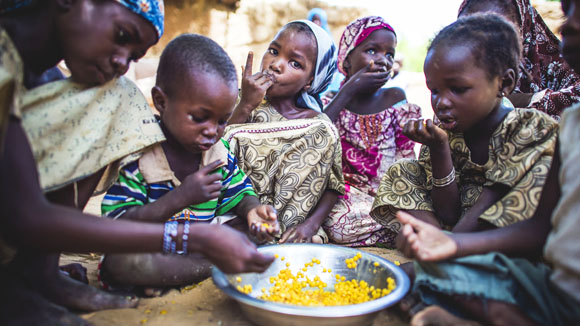 Twin sisters Satsuma (center) and Aichatou (right) are part of a Mercy Corps girls group in Niger, where child marriage is common. In the group, they learn important skills to make them successful in the future. Mercy Corps has provided each girl with two goats, which provide milk for their family to keep them healthy during lean seasons.
Millions of families around the world urgently need your help. You can help send relief to families at risk of famine, refugees struggling far from home and other families in crisis around the world. Mercy Corps team members are on the ground in more than 40 countries, empowering people to survive crisis, build better lives and transform their communities for good.
Your support helps us deliver lifesaving assistance to Syrian refugees, reach survivors after natural disasters like the earthquakes in Nepal and Hurricane Maria in Puerto Rico, teach farmers new growing techniques, give girls the tools they need to stay in school, and so much more.
Please give today to help children and families around the world build better, stronger lives. Now, and for the future.