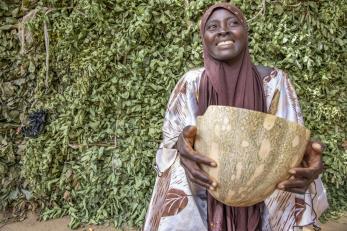 At Mercy Corps, we believe it's time to change the way the world sees hunger — and the people experiencing it.
When our team responds to hunger, we don't just provide people with the nutritious food they need to survive right now. We also collaborate with them to address the issues that are preventing them from growing or buying food in the first place.
Whether by improving crop production, supporting peacekeeping efforts, or developing more reliable income sources, we work together to build a foundation of well-being, so that people can create the secure, productive, and just communities they envision for themselves.
Mercy Corps works in more than 40 countries around the globe to help people and communities prepare for, protect against and recover from crisis.