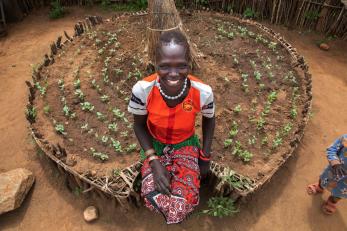 We appreciate you signing our pledge. Will you go one step further to help provide urgently needed relief — including emergency cash, food, clean water, and job support — to communities affected by extreme weather events and other disasters around the world?
The increased frequency of hurricanes, wildfires, and drought are evidence of a rapidly changing climate — and those most at risk from these effects are already facing conflict and poverty. Mercy Corps is helping people prepare for and respond to natural disasters to build stronger, more resilient futures.
Our teams are already on the ground where help is most needed. We work in 40+ countries to help people cope during crises, and thrive in the months that follow. Your gift today can help support farmers in Uganda threatened by drought, families fleeing violence in Ukraine, cyclone survivors in Indonesia — and so much more.