Tell Congress: Protect civilians in Ukraine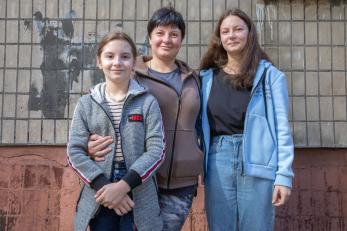 Final signatures have already been sent to the U.S. Congress for this petition. But you can still make a difference today — visit our advocacy page for more ways to help. Thank you!
Civilians and civilian infrastructure cannot and should not be a target of war. Over the last year, many Ukrainian civilians have been trapped by the conflict and critical infrastructure has been damaged or destroyed. Those who are unable to escape require urgent humanitarian aid, but safe and unhindered humanitarian access continues to be denied.
Take action: Sign our petition calling on the U.S. Congress to use every diplomatic resource available to uphold international humanitarian law for the protection of civilians and support unimpeded, sustained humanitarian access across Ukraine.
Here is the letter that we will send to Congress on your behalf: