Take action to support global water security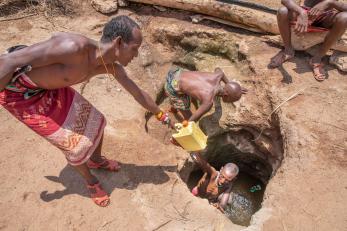 Final signatures have already been sent to the U.S. Congress for this petition. But you can still make a difference today — visit our advocacy page for more ways to help. Thank you!
Almost 2 billion people around the world do not have access to basic drinking water services. In March 2023, world leaders came together to develop a bold agenda to address the water crisis. Now, we need the U.S. to step up and commit to sound, equitable water policies.
Take action: Sign our petition before September 14, 2023.
We're calling on the U.S. Congress to support water policies that prioritize conflict-sensitive and climate-smart approaches, and improve inclusive, equitable water governance.
Here is the letter we will send to Congress on your behalf: