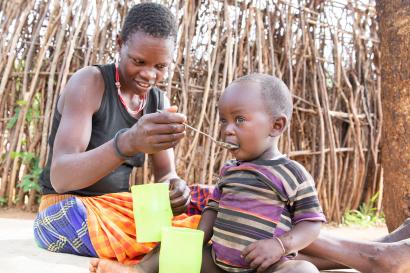 Signatures have been sent to the U.S. Senate. You can still make a difference today — visit our advocacy page for petitions and pledges where you can add your voice. Thank you!
The global food insecurity situation was dire prior to the war in Ukraine, which set off food price hikes and additional supply chain disruptions the world over.
The Horn of Africa and the Sahel were experiencing some of the worst droughts in decades, putting more than two million children at risk of starvation. Estimates suggest that the war in Ukraine could push an additional 40 million people into poverty and food insecurity globally. These new crises combined with other ongoing, large-scale humanitarian responses in places including Ethiopia, Lebanon, and Afghanistan create significant pressures on USAID and State resources, exacerbated even further by the war in Ukraine driving wheat prices to the highest ever recorded.
As Ukraine and Russia account for close to one third of the global market's wheat supply, households hit hard by COVID-19, accelerating climate shocks and stresses, and now a global food price crisis are struggling to survive. Long-term consequences are expected as rising fertilizer costs will have a devastating impact on small-scale farmers who are already facing drought and poor rainfall. Additionally, it is planting season in Ukraine right now and with the conflict continuing to push farmers out of their fields, future global food stocks will suffer.
We call on the U.S. to provide an additional $5 billion in lifesaving and long-term food security funding to ensure we meet needs today and also prepare communities to thrive on their own in the future.
Currently, 45 million people in 43 countries across the globe are at risk of severe food insecurity. Roughly 584,000 are already living in famine-like conditions and the remaining 44 million are in emergency levels of food insecurity. The U.S. and other global donors must do more to avert this food security crisis.
Take action now: Ask the U.S. Senate to support a $5 billion supplemental appropriation to tackle the dramatically increasing global food security needs.
Here is the letter we'll send to leaders on your behalf: