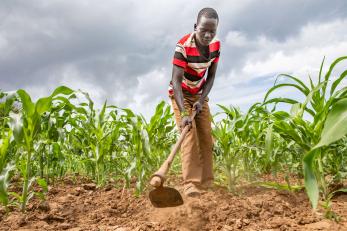 We are in a climate crisis. According to a new United Nations report, climate change is dangerously close to spiraling out of control. Unless we take action, climate change will worsen instability, displacement, and hunger in the world's most marginalized and economically disadvantaged communities.
This November, world leaders will gather at the COP26 — the United Nations' Climate Change Conference of the Parties. The U.S. government can use this summit to accelerate global action and address the effects of climate change, especially on low-income communities.
Your voice matters: Ask President Joe Biden, Special Presidential Envoy For Climate, John Kerry, and other U.S. leaders to take bold action at COP26 and commit to increasing U.S. funding for climate adaptation and disaster risk reduction.
Together, we can reshape humanity's ability to adapt for a more resilient future.
Here is the letter we'll send to President Biden and other key leaders on your behalf: