Tell Congress: Protect foreign aid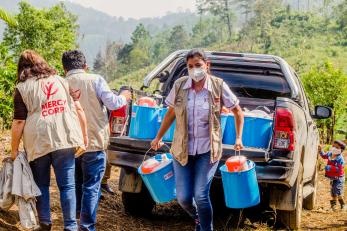 Today, we face enormous global challenges. The COVID-19 pandemic threatens to reverse decades of progress in developing countries across the world. For the first time in twenty years, extreme poverty is expected to rise. Hunger is also increasing – in 2020, the World Food Programme saw an 82% increase in food insecurity compared to pre-COVID levels. Congress must work together with the new Administration to restore U.S. global leadership and to help alleviate suffering of the world's most vulnerable.
The pandemic has hit amidst existing challenges that threaten the well-being of the world's most vulnerable. Protracted conflict continues to drive families from their homes in search of peace. Gone unchecked, climate change is fueling increasingly severe and frequent disasters. Programs funded by the U.S. government can help reverse some of these troubling trends, but we must invest in solutions now.
Urge your representative to robustly fund foreign aid.
Here is the letter we'll send to Congress on your behalf: