Afghan families need humanitarian assistance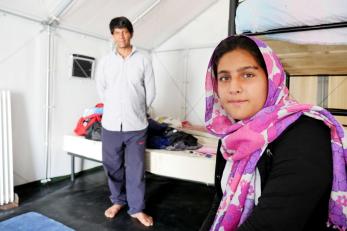 Mercy Corps remains committed to supporting the people of Afghanistan. Our immediate priority is the safety of our team members as we continue to assess the developing situation. We will resume providing assistance as soon as it is safe to do so and we have more clarity of the operational context. Our focus will be on meeting urgent needs for Afghans who have been displaced from their homes, many of whom are living without shelter and access to basic necessities.
Will you join us in showing your commitment to Afghan families? We've extended our goal to 60,000 signatures to show the people of Afghanistan that we support them in the face of the current crisis. Please, add your name today if you agree: Afghanistan needs humanitarian assistance.
Mercy Corps has worked in Afghanistan since 1986, partnering with communities to improve the quality of life for Afghans, from improved sanitation services to agriculture and vocational training. Last year, we reached over 370,000 people across the country.