URGENT: Syrian families still under attack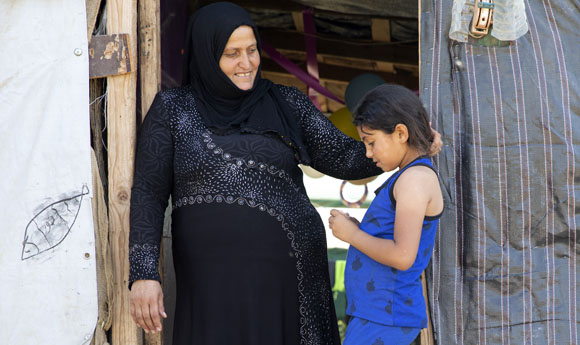 Fatima, 40, and her daughter, Noor, 8, hope to one day return to Syria from Lebanon, where they're currently living as refugees. Fatima works hard to make the refugee camp where she lives a better place and fights for access to clean water.
Families in Syria continue to face unimaginable violence and barriers to rebuilding their lives. Now more than 630,000 people have been forced to flee bombardments and escalating violence in northern Syria.
Give today to help provide food, clean water, education and long-term support to Syrian families and other people devastated by conflict around the world.
Mercy Corps teams reached over 2.3 million people last year in Syria, but we need your support to reach more people in desperate need of help. Together, we can support families fleeing violence in Syria and Yemen, feed children in South Sudan and Nigeria threatened by dire food insecurity, reach survivors after natural disasters in places like Indonesia and Zimbabwe — and so much more.