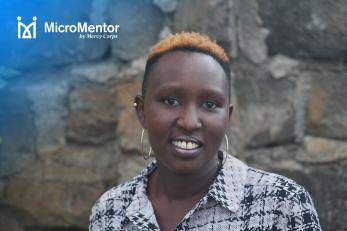 Kenyan-American entrepreneur Cera Muchiri took her business from dream to reality with her mentor's support. Now, Cera is creating opportunities through her business, Ecodunia, for local artisans in her home community in rural Kenya.
In 2022 alone, over 28,600 entrepreneurs like Cera engaged in a mentoring relationship through MicroMentor, an initiative of Mercy Corps, safeguarding more than 24,500 jobs while adding 19,000 new jobs to the economy.
Your donation can help more entrepreneurs like Cera to reach their business goals and transform their communities. Make a donation today, and thank you!
Mercy Corps is a 501(c)3 non-profit charity organization. Your gift is tax-deductible as allowed by U.S. law.