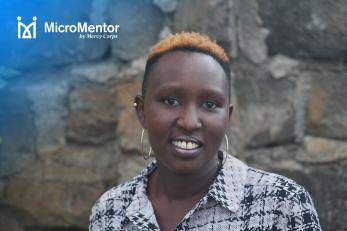 Small businesses are the most significant engines of economic development globally. However, entrepreneurs often operate in isolation, with limited access to resources to help them grow their businesses. Through access to mentorship entrepreneurs can develop lifelong human connections and develop crucial skills to overcome the challenges of growing a small business.
A technology social enterprise at Mercy Corps, MicroMentor enables the world's largest community of purpose-driven entrepreneurs and business mentors to create powerful human connections, solve problems, and build successful businesses together. We deliver business resources at scale to under-resourced entrepreneurs in their moment of need, helping them build more resilient businesses and invest in their communities around the globe.
Since 2008, MicroMentor has cultivated over 76,000 mentoring connections across under-resourced communities in 179 countries. 
Kenyan-American small business owner, Cera Muchiri felt that "Mentoring has been crucial for the growth of my business. It's amazing to workshop ideas with an astute business person who is rooting for me." In 2020 alone, over 5,000 entrepreneurs like Cera engaged in a mentoring relationship through MicroMentor, safeguarding 1,900 jobs while adding 1,700 new jobs to the economy. 
Your contribution will help more entrepreneurs to reach their business goals and transform their communities. Join the MicroMentor community today!